The Always On Display (AOD) is a feature that showcases useful information, such as time, date, notifications, and even custom images, on your phone's screen when it's in standby mode.
This feature ensures that you can quickly glance at essential details without fully activating your phone, helping to save battery life in the process. Not only that, but it also shows incoming notifications and alerts on your device.
In this article, we will guide you through how to set Always On Display to show new notifications on Samsung Galaxy S23s.
Watch: How To Turn ON/OFF Lock Home Screen Layout On Samsung S23's
To Set Always On Display To Show New Notifications On Samsung S23s
Firstly, open "Settings" on your Samsung Galaxy S23 scroll down, and find the "Lock Screen" option. Tap on it to access the lock screen settings.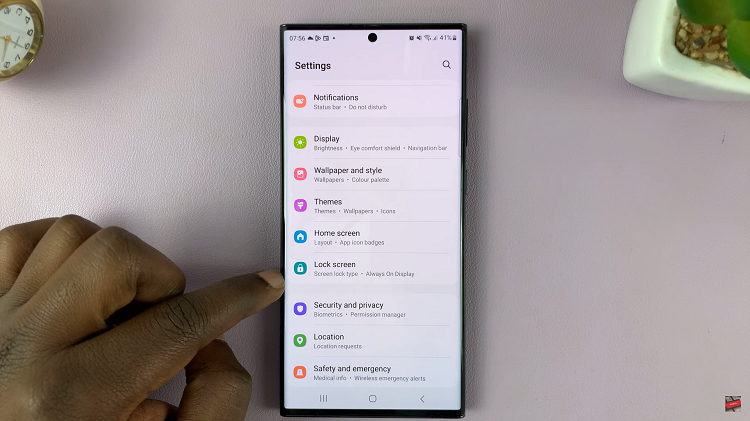 Now, under the lock screen menu, tap on "Always On Display." From here, tap on the "Show for new notifications" option. With this checked, any new notification will be displayed on the always-on display.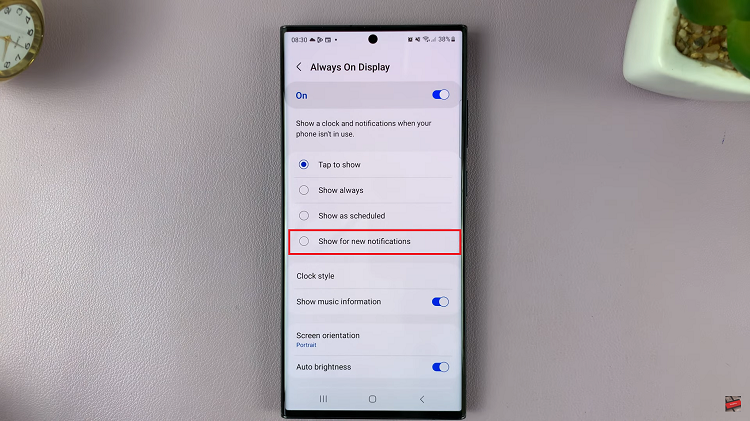 By following the steps outlined in this article, you can easily set up your AOD to show new notifications, allowing you to stay connected and informed with just a quick glance at your phone. Let us know in the comment section below if you have any questions or suggestions.
Read: How To Create a Screensavers Album On Samsung Galaxy S23's