Read through this article if you want to create a screensavers album on your Samsung Galaxy S23. That is, the Samsung Galaxy S23, S23+ and S23 Ultra.
In the ever-evolving world of smartphones, personalization is key. One of the ways to make your Samsung Galaxy S23, S23+, or S23 Ultra uniquely yours is by creating a screensaver album. Gone are the days of static backgrounds; now, you can curate a collection of your favorite memories and moments to come alive on your device's display.
Screensavers have come a long way from their origins as a way to prevent screen burn-in on cathode-ray tube monitors. Today, they serve as an aesthetic choice that allows you to showcase your creativity and memories. By learning how to create a screensaver album on your Samsung Galaxy S23 series smartphone, you can transform idle moments into dynamic displays of your most cherished photos.
Watch: How To Check Added Fingerprint On Samsung Galaxy S23's
Create a Screensavers Album On Galaxy S23
The first step in creating a screensaver album is to gather the photos you want to include. These could be shots from your latest vacation, family gatherings, or even artistic images that resonate with you. With the high-quality cameras on the Galaxy S23 series, your options are virtually limitless.
Once you've selected your photos, it's time to organize them into an album. Navigate to your device's Gallery app and create a new album specifically for your screensavers. Give the album a meaningful name that reflects the theme or content of the photos it contains.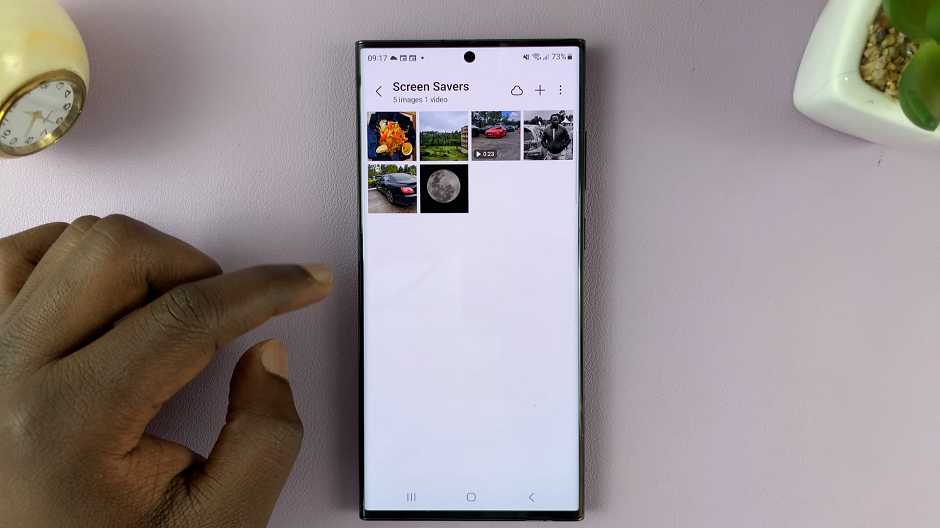 Use Screensavers Album as Screensaver
Open the Settings app on your Samsung Galaxy S23 and scroll down to the Display section. From here, select Screensaver.
Within the Screensaver settings, you'll find options for screen savers. Select either Photo Frame for full-sized screen savers, or Photo Table for collaged screen savers.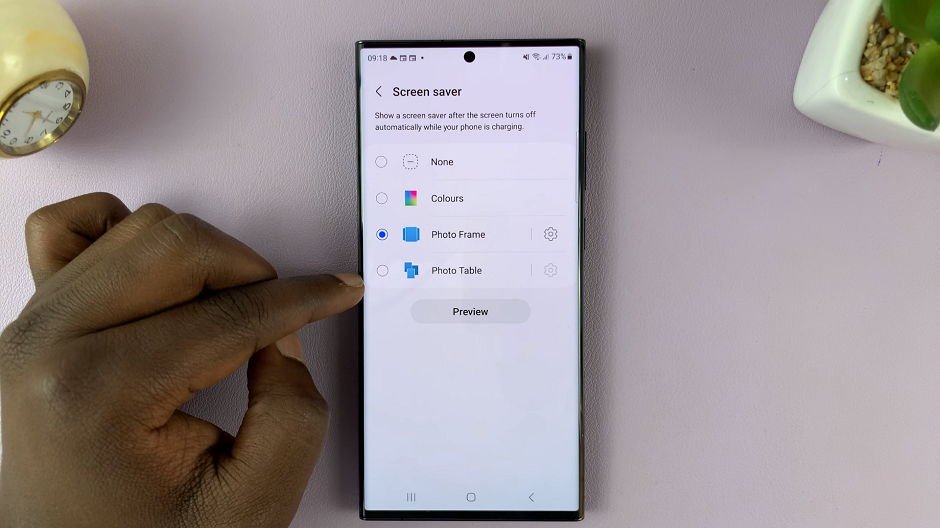 Tap on the settings icon next to the option you prefer, to choose the album you want to use as your screensaver source. Select the album you created earlier.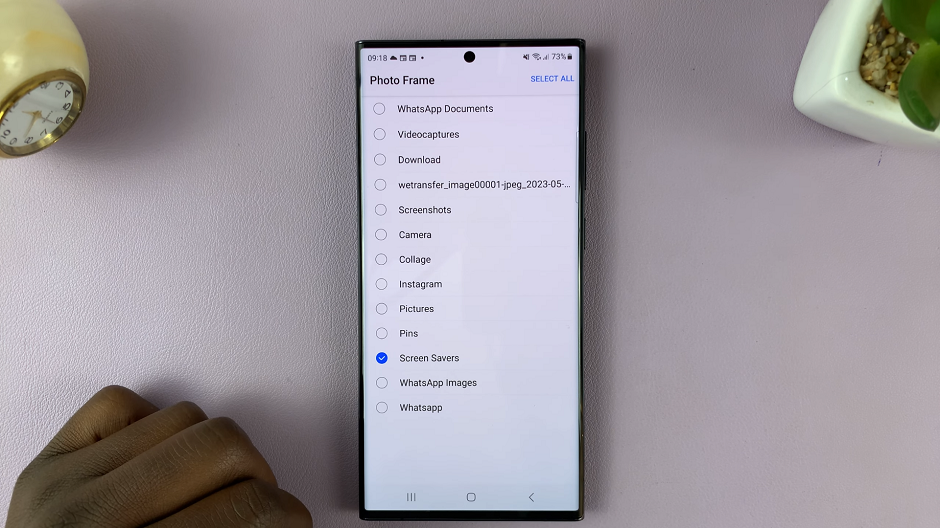 Tap on Preview to see the outcome of your selection. If you're satisfied with the results, you're good to go.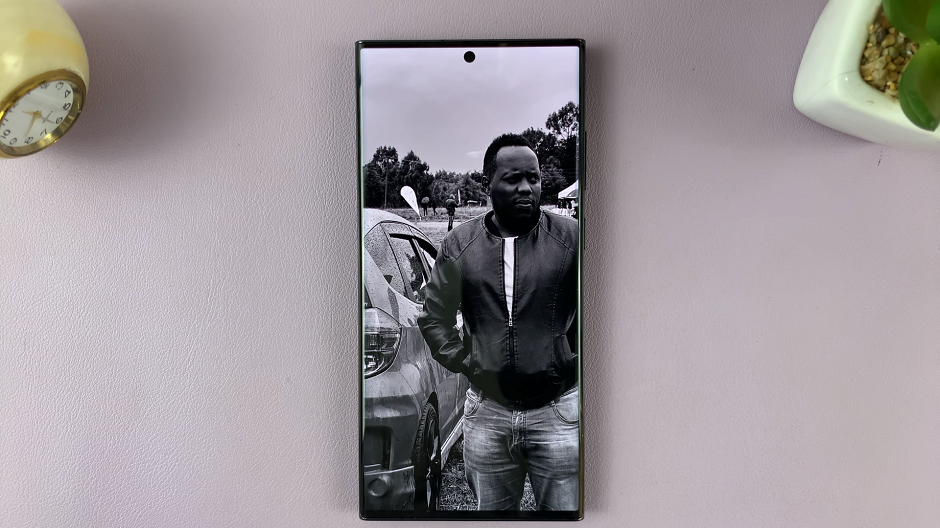 With all the settings configured, it's time to enjoy your new screensaver album. Let your device's display come alive with your curated collection of photos. Every time your phone is idle, your screensaver will cycle through the images you selected, turning those moments into captivating visual stories.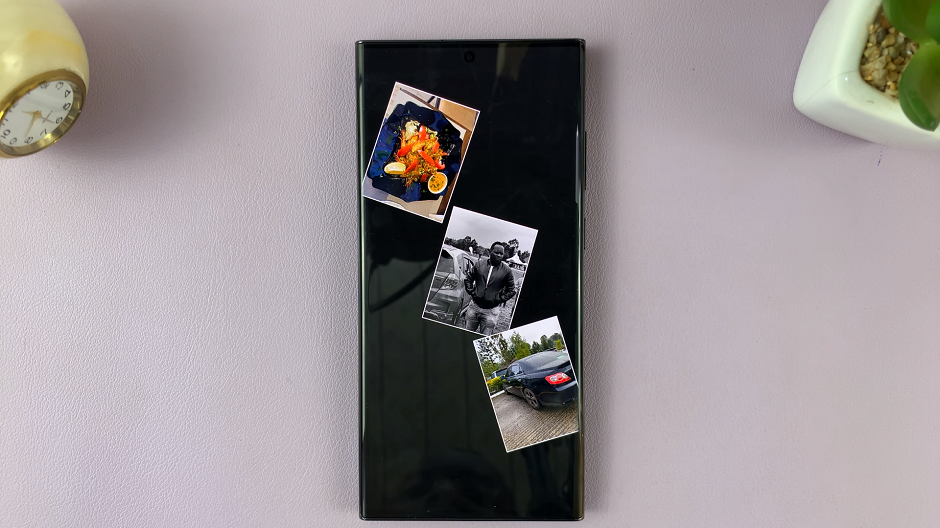 Personalizing your Samsung Galaxy S23, S23+, or S23 Ultra doesn't stop at choosing wallpapers and themes. Creating a screensaver album is a fantastic way to breathe life into your device's display while reliving your favorite memories. By following this tutorial, you've unlocked a world of creativity and customization, ensuring that your smartphone truly reflects who you are.
As technology continues to offer innovative ways to make our devices more personal, screensaver albums stand out as a charming and dynamic method of self-expression. So, go ahead – gather your photos, create that album, and let your Samsung Galaxy S23 series smartphone tell your story in a whole new way.