If you have an e-reader it's probably a Kindle, just because Kindle is the best. On the other hand, Google Books hosts millions of free eBooks that are copyright free and can be downloaded to be read on your e-reader.
The problem is, Google Books eBooks are in the ePUB file format which is not compatible with Kindle readers. Kindle uses MOBI and and AZW formats. So you need to convert Google Books to Kindle acceptable format to read them on Kindle.
How To Convert ePUB To MOBI or AZW
There exists several software programs and online tools that can convert ePUB to Kindle formats. The best I have tested is Calibre.
Calibre is a free software tool that convert can ePUB books to MOBI format. Then your Google Book will be readable on your Kindle.
All you need to do is download and install Calibre on your computer.
Then download the Google book you want to read on Kindle. It's going to be in ePUB format.
Run the Calibre application and add the ePUB file you downloaded. (Press 'A' to open the add dialogue box). You can add several Google books to be converted at the same time.
Select The ePUB file and open the conversion menu by clicking the 'Convert Books' in the menu at the top. (or pressing 'C').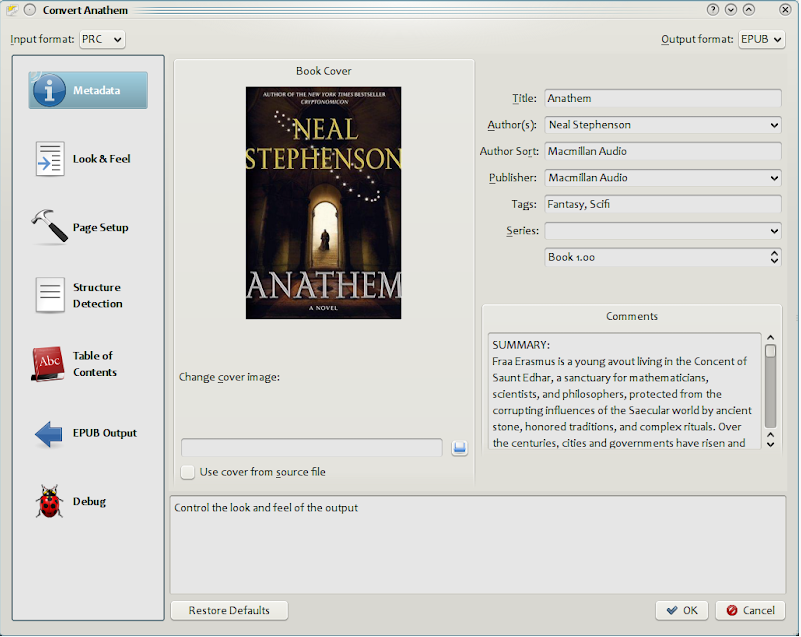 Calibre will most probably select the .MOBI format as the default output after conversion. Just make sure though! When you're settled, click "OK" at the bottom right.
The process to convert from .EPUB to .MOBI should not take long. It depends mostly on the size an number of the eBook(s) you are converting. The output will be a .MOBI eBook that you can read on Kindle easily.
Bonus Tip: You can make an eBook from Google Docs by exporting a book you created on Google Docs or importing a Microsoft word document into Google Docs. Then exporting as an ePUB eBook. Read How To Make an eBook with Google Docs.