Instagram is a great service and the mobile app is extremely user friendly and intuitive. But sometimes there's a need to use Instagram on a PC. There's a web interface you could use but it's very limited to just scrolling through the timeline; You can't post or use the DM on the web interface.
If you need more out of Instagram on a PC,  then here is how you can install the application on your PC. Then you'll have access to all the features right from your PC.
How To Install Instagram On PC
If your PC is running Windows 10,  then you're in luck because you can install the official Instagram app from the Microsoft store.
Open the Microsoft store, then click Search text box, then type in Instagram. In the drop-down menu, click Instagram, then finally click Get.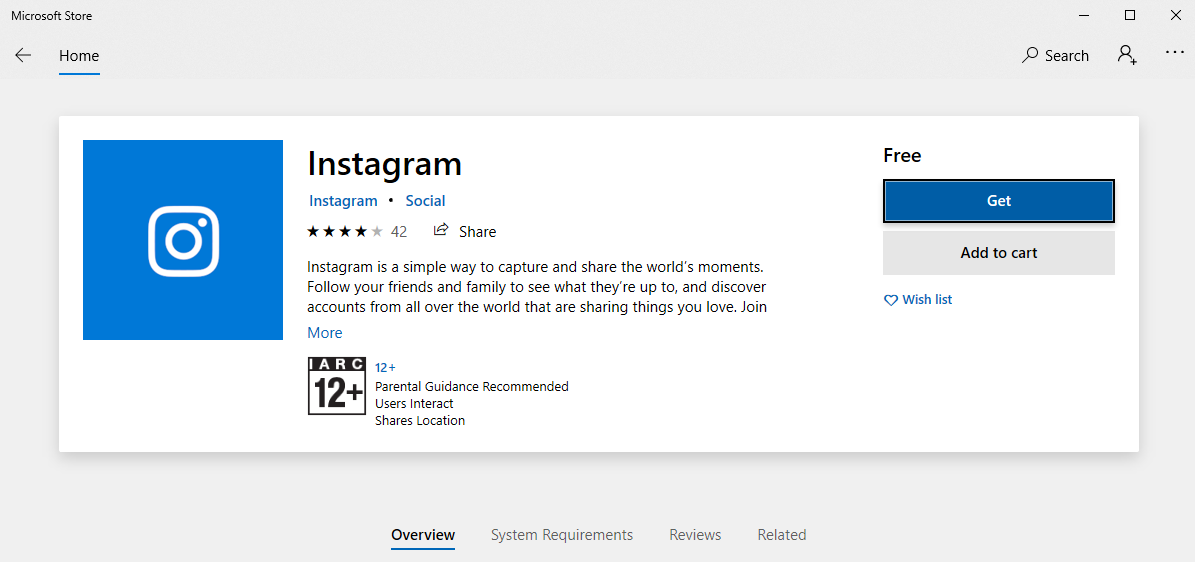 Once installed , open Instagram and sign in with your details. Then you can now enjoy all the features of Instagram on your PC. You can even read DMs and upload content right from your PC. Also, Mac users are left out of this option.
How To Use Instagram On PC With Windows 7 and Macs
If you're using a PC running Windows 7,  then you obviously don't have the Microsoft store option. But as a workaround,  you can install and Android or iOS emulator on your computer and then install the Instagram mobile app on your computer through the emulator.
There are several Android and iOS emulators but my favorite is Bluestacks Android Emulator. It works on both Windows computers and Macs.
Go to BlueStacks. It will open up the site, from which you can download the BlueStacks emulator software.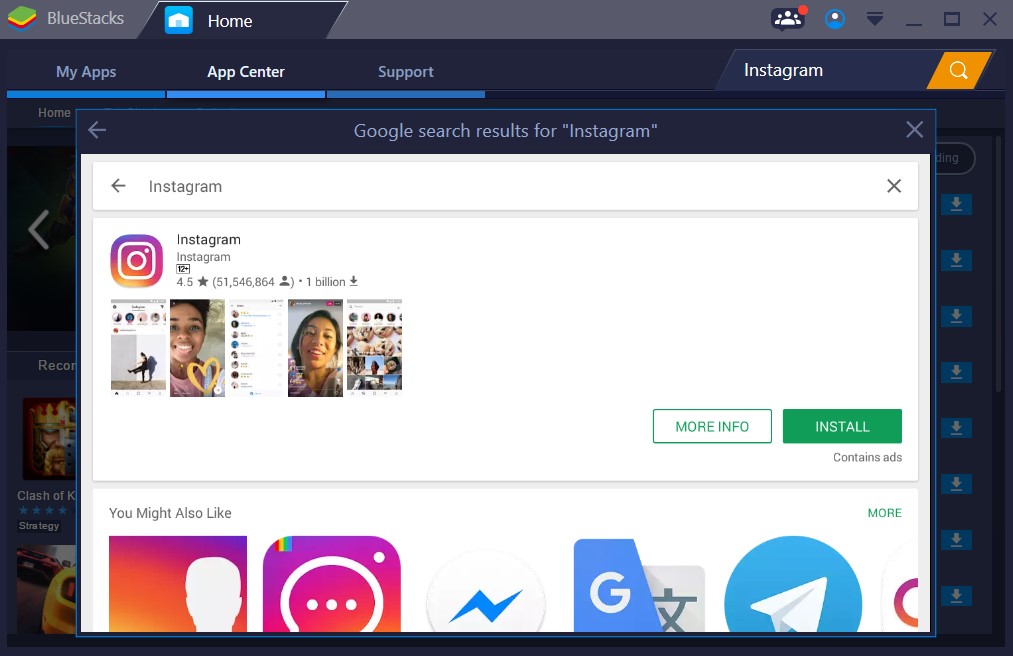 Install BlueStacks. Once it installs, click My Apps in the upper-left side of the BlueStacks window. Everything should look familiar especially if you have used Android before. Go to the Play store and install Instagram just like you would on an Android device.
Then sign in with your account and enjoy all the features of Instagram right from your PC or Mac.
Also read: Easily Remove Unwanted Instagram Followers