Since Instagram launched,  the owners have proved they don't care about the Instagram web interface.  For many years,  basic functions like sign up,  viewing notifications and settings were not available. Even the windows 10 Instagram app only works if your device is touch sensitive and has a backward facing camera.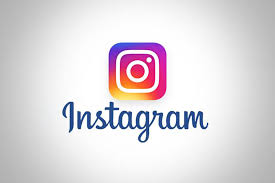 To be fair, Instagram web has been improved slightly in recent times but the main absentee is the ability to post from your computer. The need to post to Instagram from your computer arises when the photo or video you want to post is in your computer.
Bluestacks is probably the best workaround for this. Bluestacks is an Android emulator application that you can install in your PC or Mac. The bluestacks app creates a virtual Android operating system in your computer where you can run Android apps and play Android games the same way you run them in your device.
Install bluestacks (over 300MB) on your PC or Mac. Sign in using your Google account,  then install Instagram on bluestacks.  The Instagram app looks exactly like the one on your phone. Sign in and upload from your computer memory to post to Instagram.
Then there are third party applications that you have to allow access to your Instagram account so that they post for you to Instagram. Some are free while some are paid.
Third Party Applications:
Gramblr is a free application for PC and Mac.  Although it lacks the editing and filters on the Instagram app, it will post to IG for you. You'll sign up using your Instagram credentials then upload. Due to lack of cropping and editing tools you might need to resize and prepare your image for posting.
If you're already using Adobe Lightroom, there's a plugin called LRInstagram that allows you to publish directly to Instagram. If you install it, you can upload a photo to lightroom, whether you edit it or not,  you can publish it to Instagram.
Deskgran will charge you $2.99 per month to post on Instagram for you. Uplet is another one that will cos you a one off fee of around $9.2