Sharing the exhilarating battlefield of Modern Warfare 3 with a companion through split-screen gaming offers a unique way to connect and immerse oneself in the chaos of combat together. This feature, often cherished for its ability to foster camaraderie or friendly competition, lets players experience the intense action of Call of Duty in a localized multiplayer setting.
Whether you're aiming to team up against waves of enemies in Survival mode or engage in fierce multiplayer battles, the split-screen functionality grants the opportunity to enjoy the game's diverse modes and challenges in a shared environment.
Here's a guide on how to set up and play split-screen mode in Call of Duty Modern Warfare 3.
Watch: How To Find Activision ID On Call Of Duty Modern Warfare 3
To Play Split Screen In Call Of Duty Modern Warfare 3
Firstly, launch the game and navigate to the COD HQ homepage.
Next, you'll need to log in using another user on your console. Once logged in, you'll be prompted to press the "X" button on the controller to join the split screen. Press the button and the other user will be added.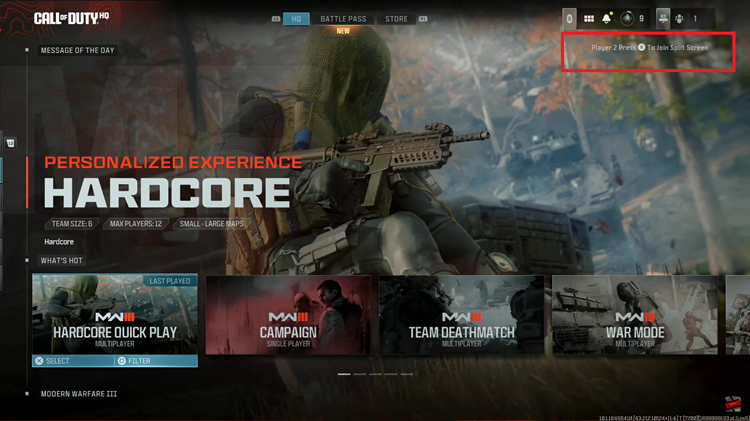 Once the user is added, they'll be prompted to sign in to their Activision account. At this time, type in your credentials and select "Login." In case you don't have an Activision account, simply select the "Create Account" option and follow the on-screen instructions. Once done, launch any multiplayer game and you will play split screen together with your friend.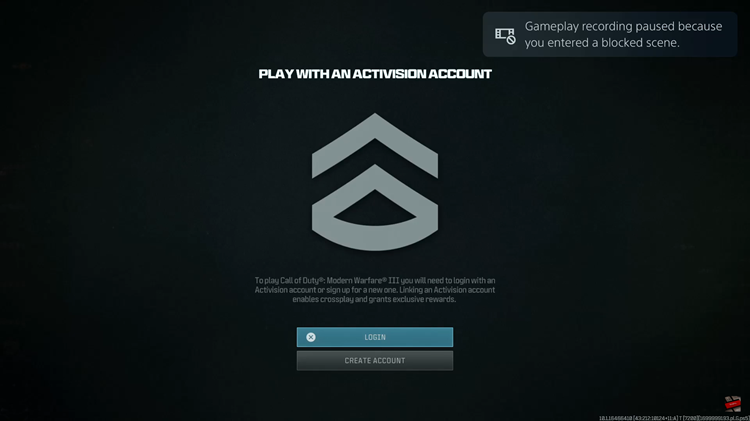 Remember, split-screen multiplayer in MW3 allows for cooperative play as well as competitive gameplay in various multiplayer modes such as Team Deathmatch, Domination, and more. Let us know in the comment section below if you have any questions or suggestions.