FIFA 22 allows you to play online with your friends or even a random player. Seasons mode in FIFA 22 will enable you to compete against other players online in a divisional mode, as you climb higher in divisions and win division titles.
Seasons game mode provides rated online matches, as you play 10 games per season, earn points to avoid relegation and gain promotion to the next division. The higher the division, the greater and more challenging your opponents will be. The Seasons mode starts from Division 9 and climb up to Division 1. The guide will show you how play online against random opponents in FIFA 22.
Watch: FIFA 22 – How To Fix the Brazil National Squad
How To Play Online Against Random Opponents
First, you need a PlayStation Plus subscription for you to play online with other people.
Next, launch your FIFA 22 game on the console. Select Play then scroll to the right and click on Seasons. Sometimes you can find it on the menu after you launch the game.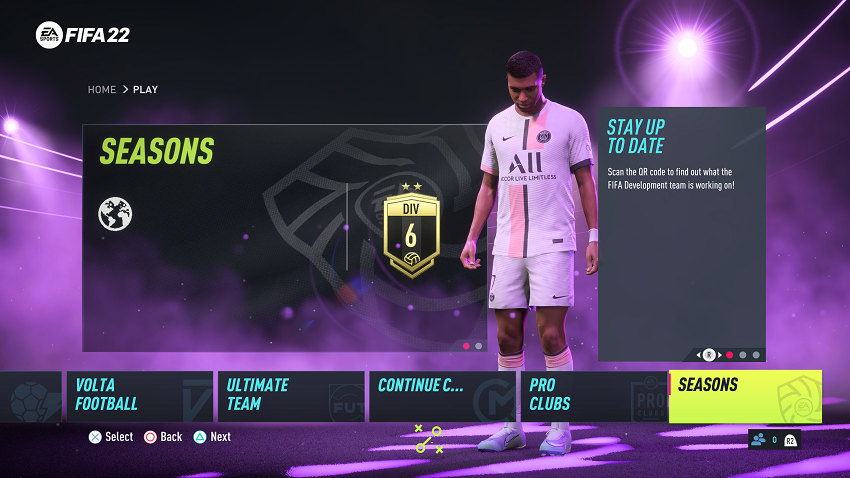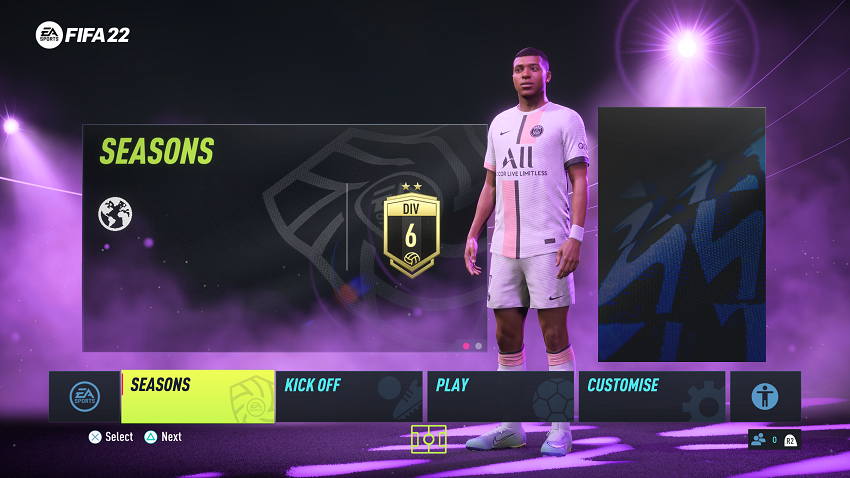 Next, on the menu that appears, select Play Match. On the menu, you can decide to Change Team and Kit, and also tweak some of the Matchmaking Settings. These settings match you with an opponent with a team of the same level.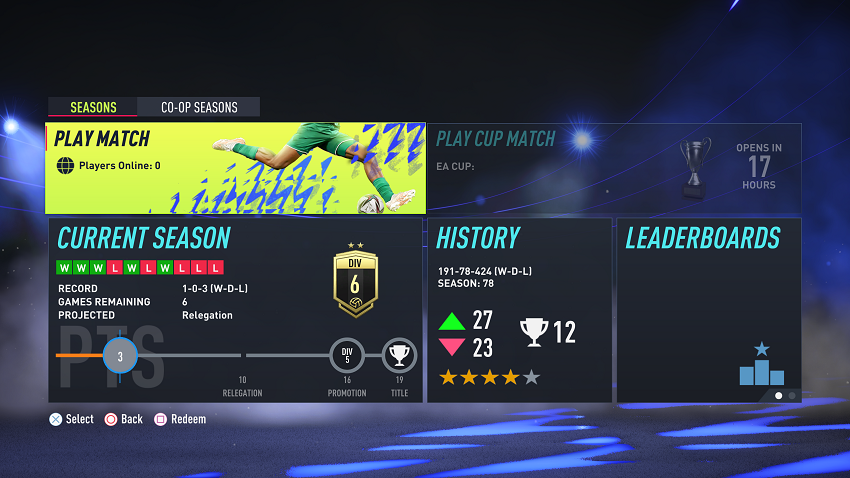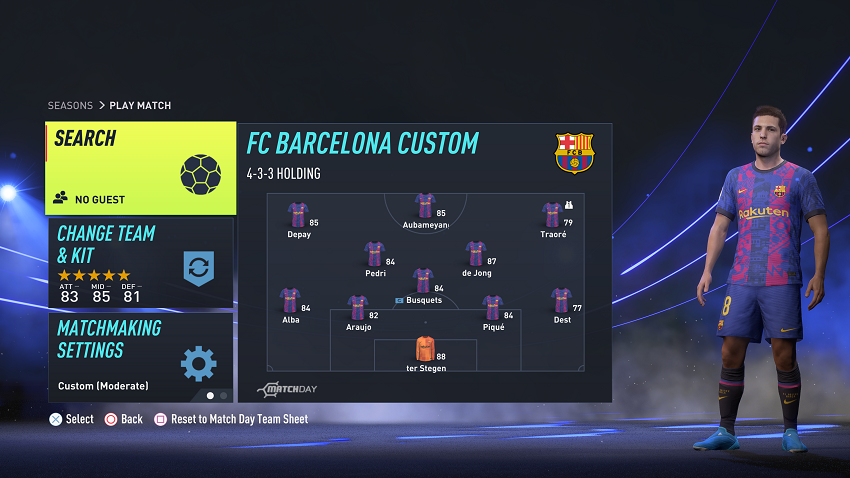 These Matchmaking Settings are:
Controls – 'Any' matches your custom settings vs any opponent, 'Manual' locks your controls and finds opponents using the same.
Club Quality Matching – 'Restrictive' will try to find a club that matches your club's quality.
Club Type – This will match up with someone that matches your choice of a club or International team.
Guests – No preference for playing against a solo player, or someone with a guest.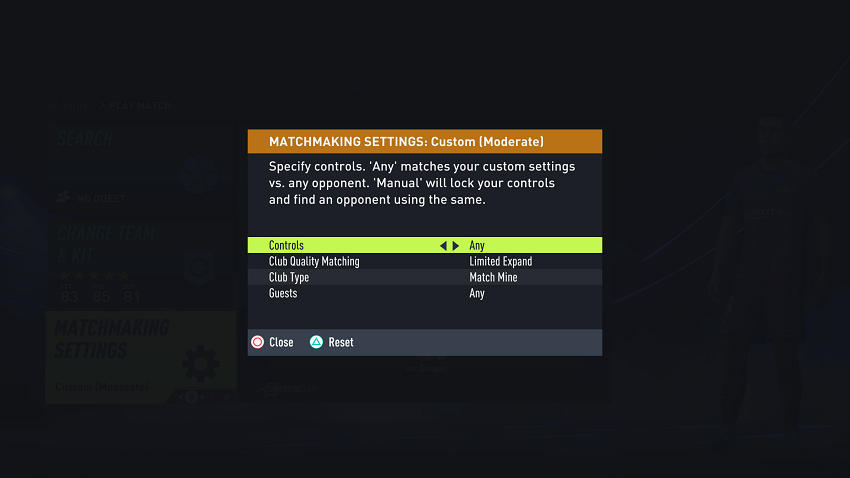 Afterward, select Search to find you an opponent. It might take a few seconds to find an opponent. Once an opponent is found, the match will begin.
That's how to go about it. Hope it helps. In case of any questions or suggestions, let me know in the comment section below.
Also read: How To Connect Xbox Controller To Your iPhone / iPad