Playing games on your iPhone or iPad is always fun and I like that you can take your game with your anywhere you go. But with more intense games like FIFA and other games that have several controls,  it's somehow a challenge to play and still hold the iPhone or iPad in the hands.
So if you're a hard core mobile gamer, you'll be excited to know that you can connect a wireless controller to your iPhone or tablet and use it to play your games. Controllers offer much more functionality and comfort while playing games.
Not all controllers will be compatible with your portable Apple device. But the Wireless Xbox One Controller is, in my opinion, the best Wireless controller you can connect to your iPhone or iPad, or even your PC. It connects via Bluetooth and uses double AA batteries. That means you can carry it around in the same back pack you carry your iPad; basically it's as portable as your Apple device.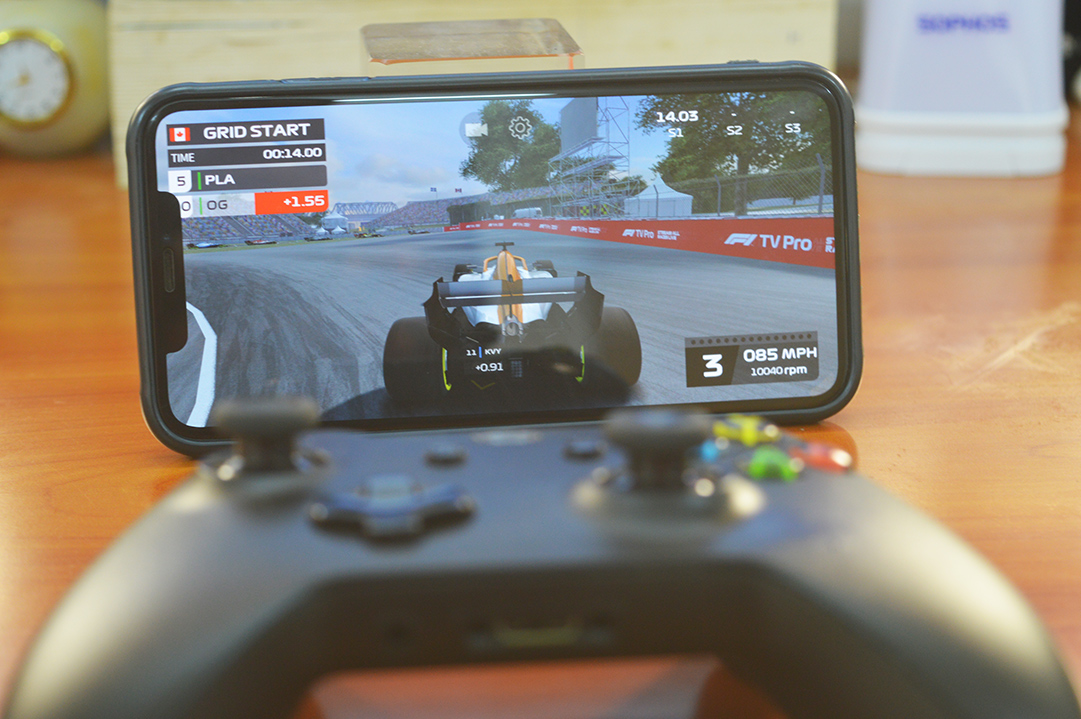 How To Connect Xbox Controller To iPhone / iPad
The first thing you need to do is to make sure you have the right controller. The new generation Wireless Xbox One controller (See On Amazon). The other controllers will not have Bluetooth and so you will not be able to connect. Power up the controller and then press the pairing button at the back of the controller.
When the power button starts blinking fast,  it's in pairing mode. Now go to your iPhone Bluetooth settings page. Turn on Bluetooth and you'll see the 'Xbox Wireless Controller' detected. Tap on it to pair.
As soon as that's done, you're all set up to play games on your device using the controller. Most of the games including arcade games are compatible with the controller. I'm a big fan of F1 Mobile on the iPhone. Watch video: Xbox controller for iPhone
How To Play Games On Your iPhone / iPad Using Xbox Controller
Most games will already have controller support in built so it should be easy to access the configurations in the game settings. The main challenge you'll have though, is holding your phone or tablet in place while playing the game. It's not comfortable laying on your desk as you play with the controller.
For your smartphone, you could either make a simple DIY phone stand using paper. But since iPads are significantly heavier than iPhones, you might need an iPad stand (See on Amazon) to hold your iPad safely in place while you play games using your controller.