Privacy has become a very sensitive topic in the technology space lately. If you work in a shared environment, you know too well how often you want to lock your computer screen every time you walk away from your computer.
The last thing you want is someone in your house or office looking and browsing through your computer files when you step away from it for a cup of coffee or a call of nature.
Of course Windows 10 has built in features that let you lock your screen without necessarily logging off your computer or putting it to sleep. The only issue I have with Windows 10 is that they didn't put that feature right in the start menu; where it's easy to find. There are several methods to lock your Windows 10 screen.
How To Lock Windows 10 Screen
Windows + L
Pressing the Windows key and the L keys on your keyboard simultaneously will lock your Windows 10 screen. This is the easiest method because you can do it from any screen on your computer.  Simply hit Windows +L any time and walk away from your computer confidently.

But make sure you have a good Windows 10 password. If you suspect someone has your password, you can always change your Windows 10 password.
Start Menu
Like I mentioned before, the lock screen option is available in the start menu but it's kind of hidden. It's not obvious to find. Click on the start button, then click on the user account avatar and then you'll see the option to lock screen.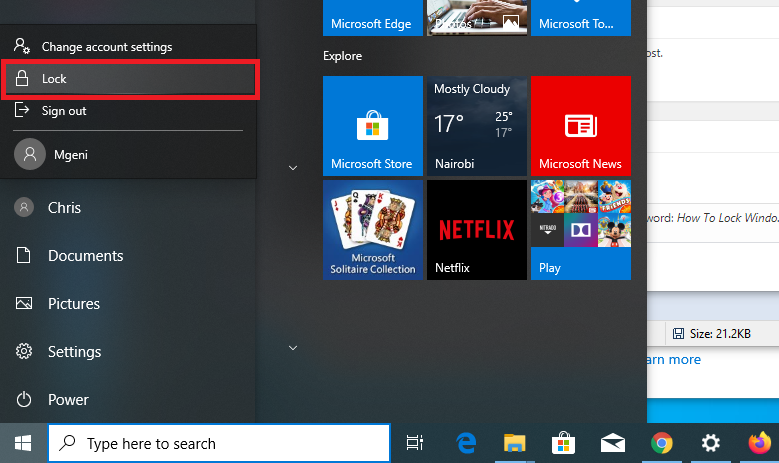 That's how to lock Windows 10 screen from the start menu.
Screen Saver
Screen savers are not that popular ion Windows 10;  especially because the lock screen features some good background images. But the option is still there and some people still love it! If you're one of those people,  then you can set your screen to lock as soon as the screen saver pops up.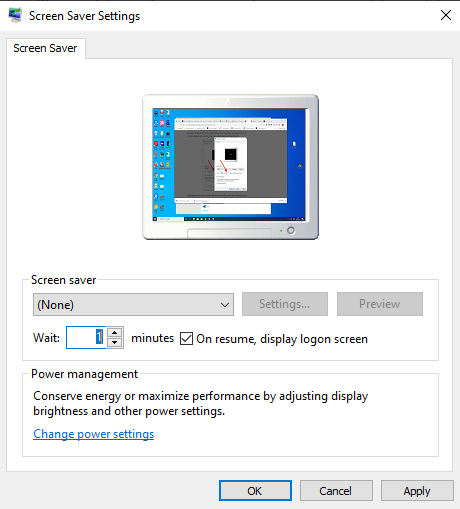 The beauty about this is that you can set the screen saver to start automatically which means your Windows 10 screen will also be locked automatically.
How To Lock Windows 10 Screen Using Dynamic Lock Screen Feature
Windows can also use devices paired to your computer to automatically lock your Windows 10 computer screen as soon as you step away from it. It used Bluetooth to detect your proximity from the computer.
For this,  your Windows 10 machine must have Bluetooth. If you don't have Bluetooth, you can always add it using a dongle like this ASUS BT400 (See On Amazon). Then pair your smartphone with your computer via Bluetooth.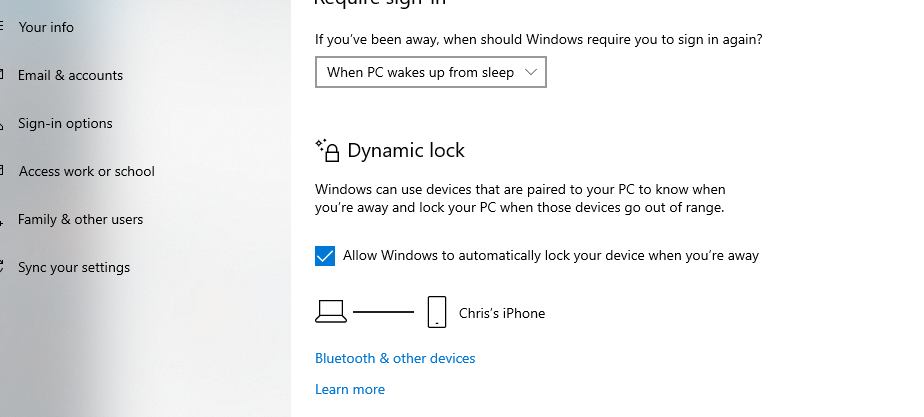 On your Windows 10 PC, select the Start button > Settings > Accounts > Sign-in options. Under sign in options,  activate 'Dynamic lock' and "Allow Windows to automatically lock your device when you're away" by checking the check box!