The default Google Chrome is just a plain white background, blue frame, black text and buttons and that's how it has been for a while. It's simple and functional and that's how google likes it.
But Google also understands that some people might find the default theme boring. So they added a few themes in the Chrome Web Store and allowed other Google Chrome themes developers to offer their themes for the public.
All you have to do is install these pre-defined themes.  although they are different from the default, they might not be exactly what you're looking for in a Chrome theme. Fortunately you can easily make your own custom themes for Chrome;  even without any coding knowledge.
Create Custom Themes For Chrome
Theme Beta is an interesting website with a collection of Google chrome themes.  But it also has a tool that lets you create your own custom themes for chrome. The process is very simple.
Open the theme creator page.  The left side of the creator page allows you to create while the right side shows you in real time a preview of your custom theme.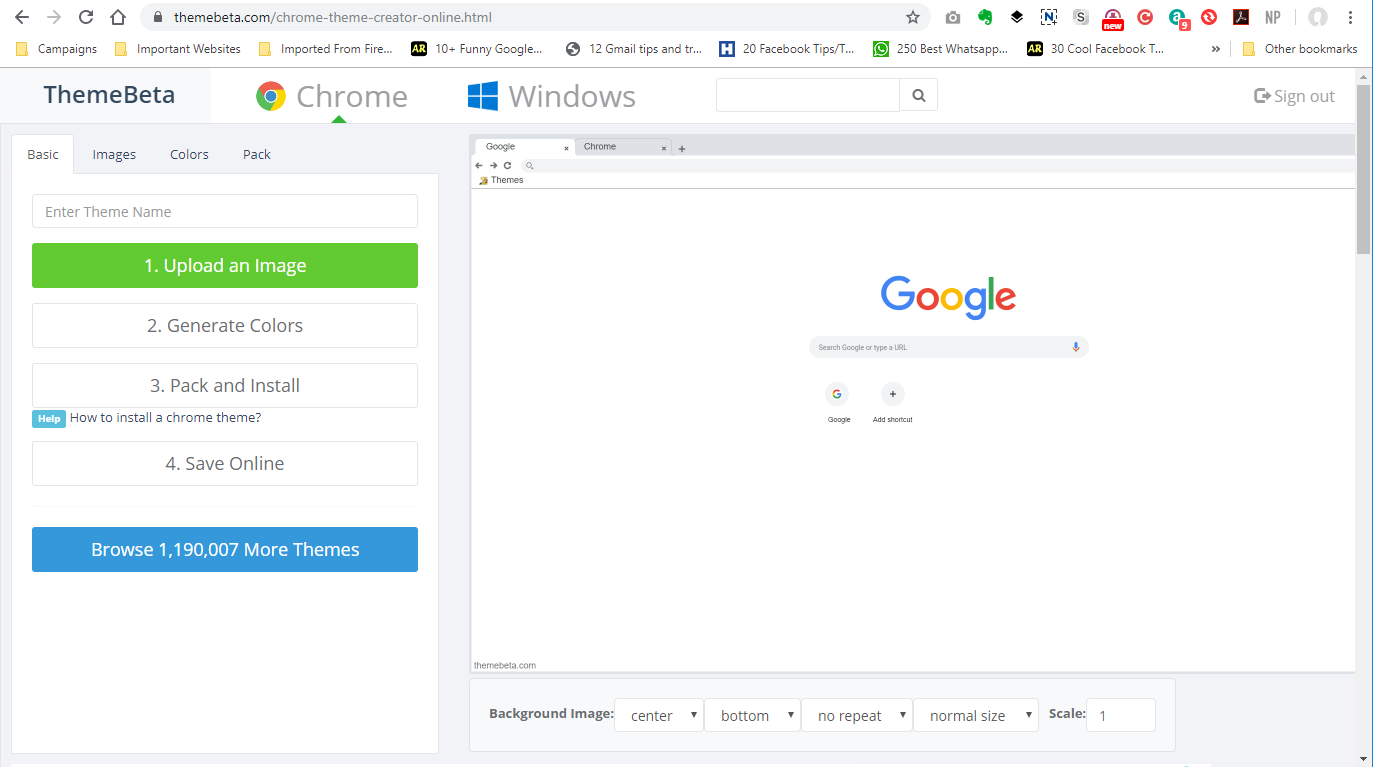 Now all you need to do is upload a good image for your background or use a plain color from the tool. Then you can either select your custom colors or let the tool pick colors for you based on the background image you used by clicking on 'Generate Colors'.
When you're happy with your customization work? It's time to either pack or save online. If you want to install the thee manually, you should 'pack'.  Click on the 'Pack' menu at the top and then select 'Pack and Download Zip File'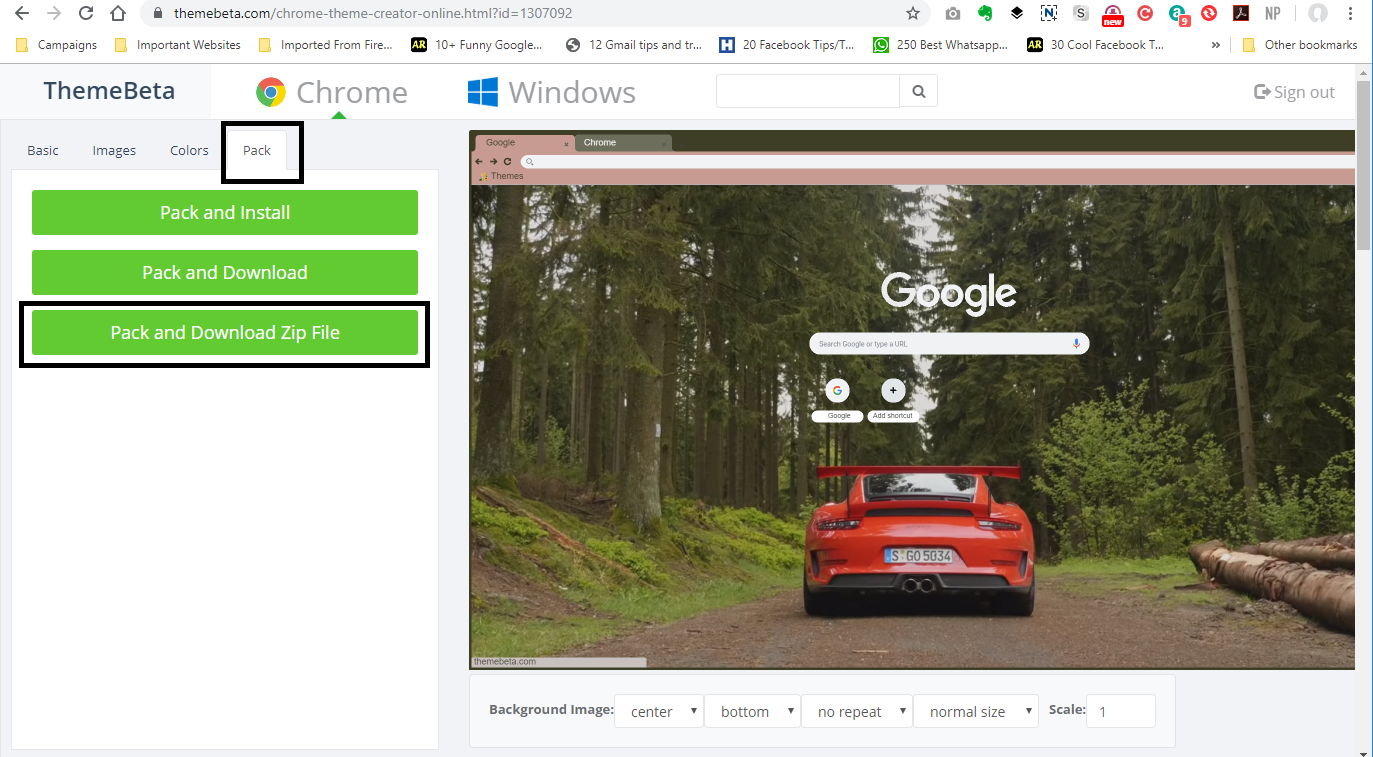 The theme will be downloaded to your computer as a zip file. Unzip the contents f the zip file into a folder.
Now go to your Chrome browser and click on Menu then put your mouse over 'More Tools' then click on Extensions.
On the Extensions page, click on 'Load Unpacked' then select the folder you unzipped and the custom theme will be installed in your browser.
Also Read: How To Make Your Own Windows 10 Theme