When you create a TikTok account, it's automatically set to public by default so that anyone can follow and view your videos. However, if you don't want strangers to view your content, you can make your Tiktok account private.
Once you make it private, your followers will still be able to view your content. But if a new user wants to view your content, they will have to send a request of which you can decide whether to accept or decline.
This will make your entire TikTok account, including your profile information. If this is about a specific video, then you should know that you can leave the account public but make a specific TikTok video private.
How To Make A TikTok Account Private
First, launch the TikTok app and select Profile on the bottom right of the page.
Next, tap the three horizontal lines at the top right corner of the screen, then select Settings and Privacy on the pop-up menu that appears at the bottom of the screen.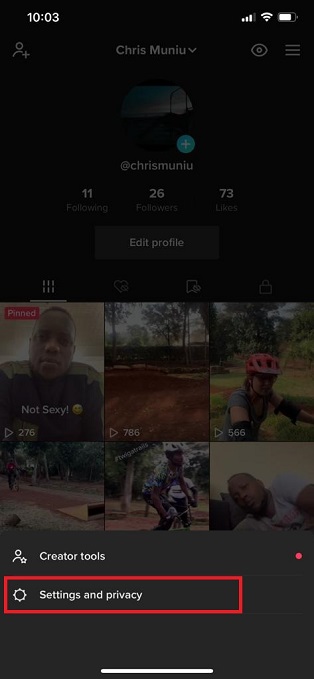 Next, on the settings page, tap on Privacy.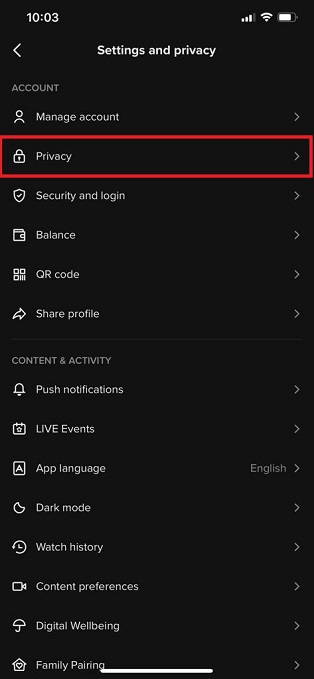 Toggle the slider icon that's beside Private Account to the right to enable a Private account. The slider will turn green meaning that the account is now private. To disable Private Account, slide the toggle icon to the left.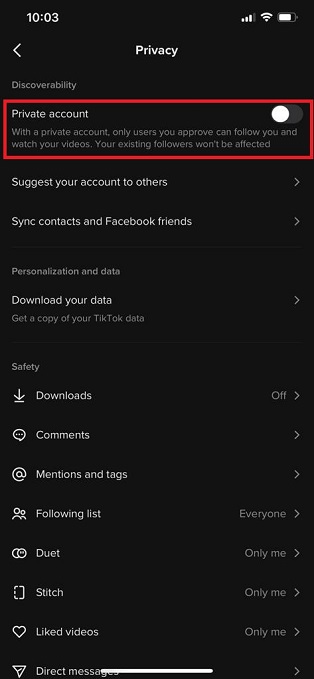 Note that by making your account private, only approved people can follow and view your content. It will not affect your existing followers. New users will be required to send a request for them to be able to view your content. You can decide to accept the request or decline their request.
Also read: How To Use TikTok – Video Manuals