If you are a PC gamer, there's a high probability you have Steam downloaded on your computer. Besides having a huge catalog of games, Steam allows gamers to purchase games directly through the application, using their credit card or even PayPal.
The Steam wallet allows gamers to add funds to their Steam account that can be used to purchase any Steam games. You can enter your credit or debit card information in your Steam wallet, which will be saved to use for purchasing games.
Watch: How To Change Steam Email Address
How To Add Funds to Steam Wallet
Firstly, launch the Steam application on your PC or Mac and sign in to your account.
Next, on the top right corner of the screen, click on your Steam username and then click on Account Details.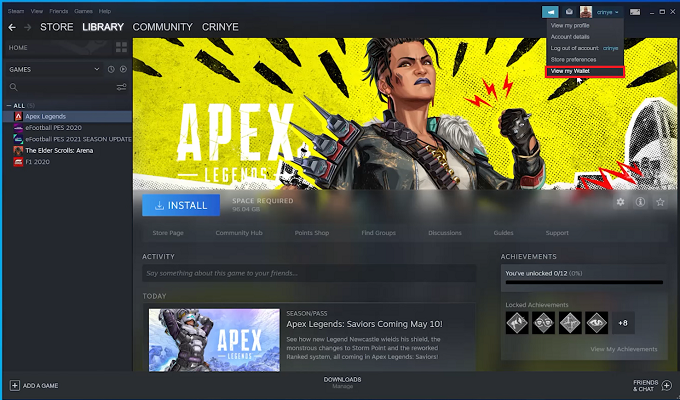 Next, click on Add funds to your Steam Wallet in the Store & Purchase History menu. You can also click on your Steam username then click on View my Wallet to take you directly to Add funds to your Steam Wallet page.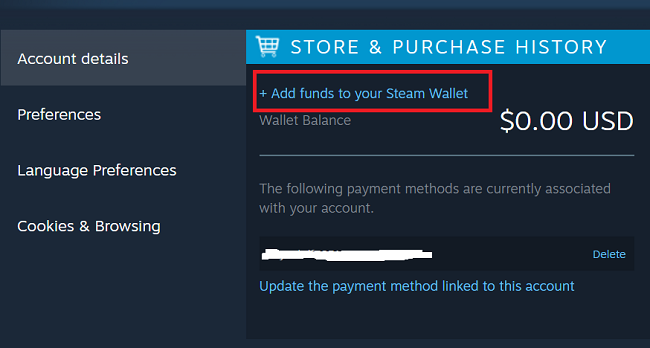 Choose the number of funds you wish to add to your Steam Wallet.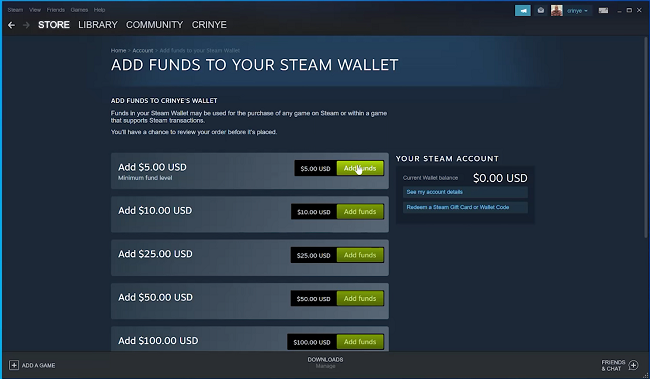 On the next page, choose the payment method you'd like to complete the transaction, and fill in the required information. Once done, click on Continue at the bottom of the page.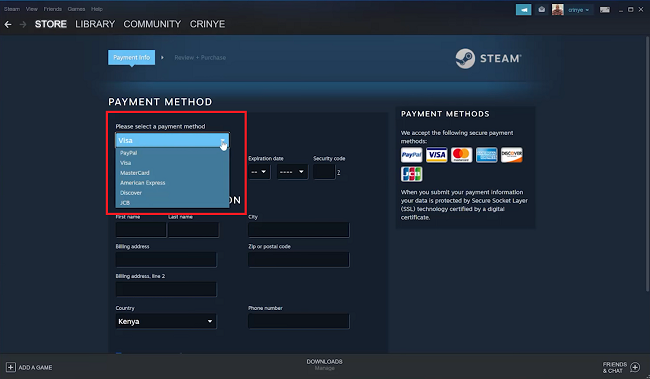 Finally, check the box to agree to the terms and conditions then click on Purchase to complete your transaction. Once the transaction is complete, the funds will immediately be added on your Steam account. Steam will send you a confirmation email, and provide you a receipt of which you can decide to print it.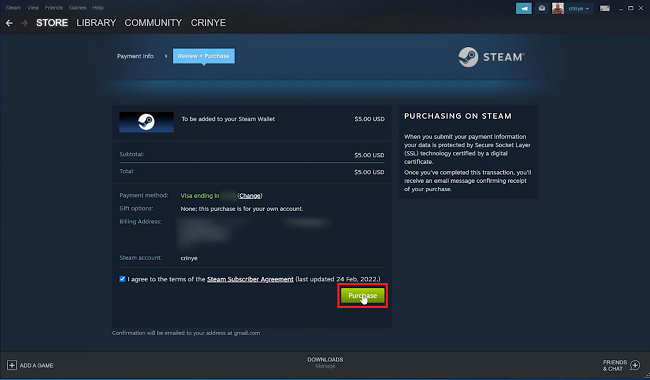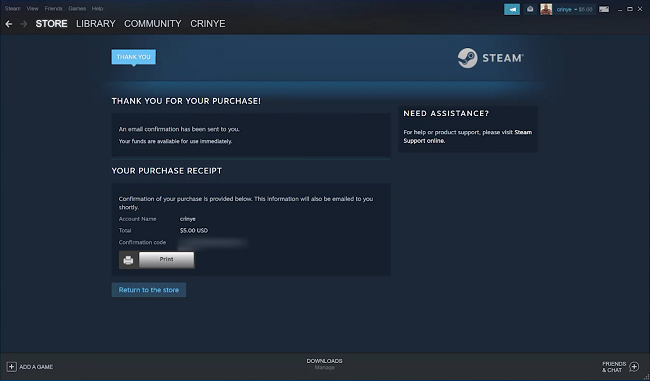 Hope this helps. Let me know in the comment section below if you have any questions or suggestions.
Also read: How To Get a Refund On Steam