If you've had a change of heart after deleting your TikTok account, it's possible for you to recover your account. For this to happen, you need to reactivate your TikTok account within the 30-day grace period.
Once reactivated, you will recover all your old videos and followers back. However, you cannot recover your account after the 30-day period. If the time has elapsed, then your account is gone forever, never to be recovered.
Watch: How To Link Instagram To TikTok
How To Reactivate Your TikTok Account
Follow the steps below to recover your TikTok account.
First, reinstall the TikTok app if you deleted the app. Next, launch the TikTok app and select Profile on the bottom right side of the page.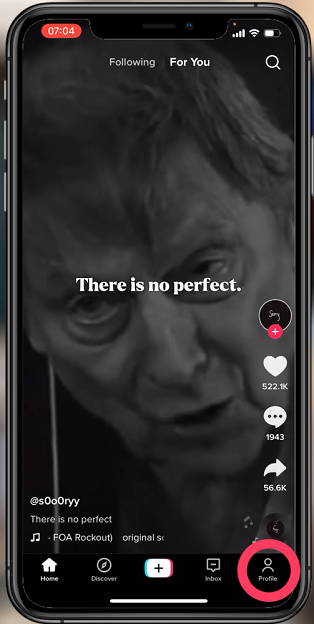 On the next page, tap on Log in since you have an existing account.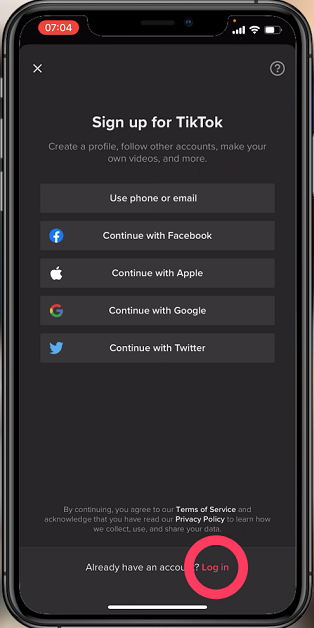 Next, tap on Use phone / email / username.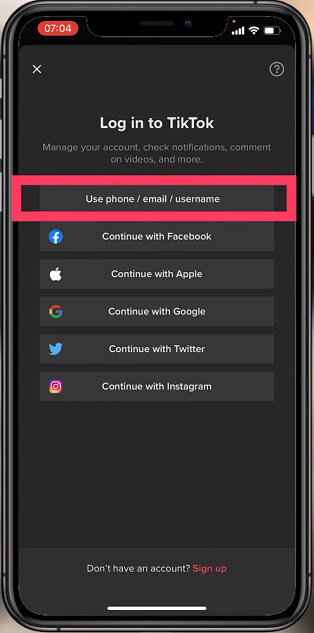 Type in your credentials on the Phone or Email/Username tab.
You will be prompted to type in a 6-digit code. TikTok will then give you an option to recover your TikTok account. Tap on Reactivate to recover your account. All your videos, content, and followers will be recovered.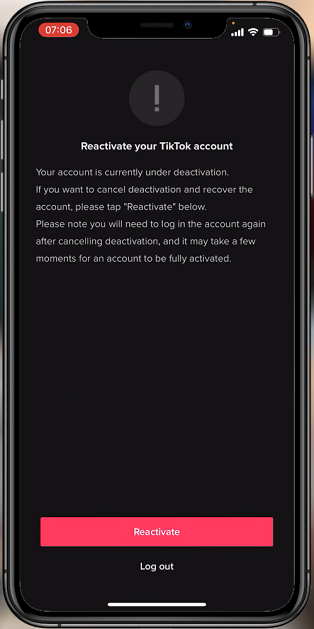 Remember, to reactivate your account, you need to do this within the 30-day period. I hope this helps. In case you have any questions, let me know in the comment section below.
Also read: How To Use TikTok On Your PC