Spotify is a digital music streaming service that gives you access to millions of songs, podcasts, and videos from all artists across the world.
For you to enjoy this service you are required to have a Spotify account to access all these features. Creating your account is pretty easy and simple to do because you have a variety of options.
In today's article, learn how to log in to your Spotify account on your browser and mobile app. You'll need to have an account so that you can be able to log in.
Read : How To Download Spotify Music and Listen Offline
Log in To Your Spotify Account on Mobile App
You need to have the Spotify app installed on your device. If so, check the store to make sure it's up to date.
Once you've done that, launch your Spotify app. Immediately it will bring you to the login page. Select Log in and it will take you to the login page. Type in your Email/Username and Password and tap on login once done.
However, in Android, there is an option to "log in without using a password". You need to have an email address connected to that Spotify account so that you can use this feature.
If you've forgotten your password, click on Login without password under the login page. A pop-up menu will notify you that an email has been sent to your inbox. Check your mail and click on Log into Account on your email to log in directly.
Log in Using Browser
Open your favorite browser and go to the official Spotify website. Once on the Spotify site, on the upper right side of the page, click on Log in. this will take you to the login page.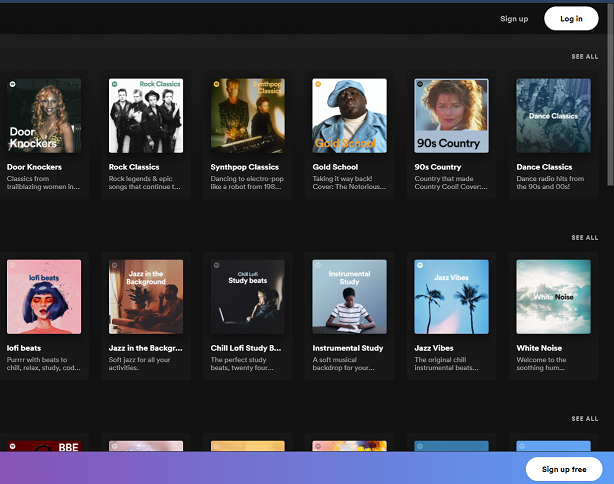 On the login page, there are a couple of options on how to log in to Spotify. Depending on how you created your account, you can either log in using Apple, Facebook, phone number, or Google account.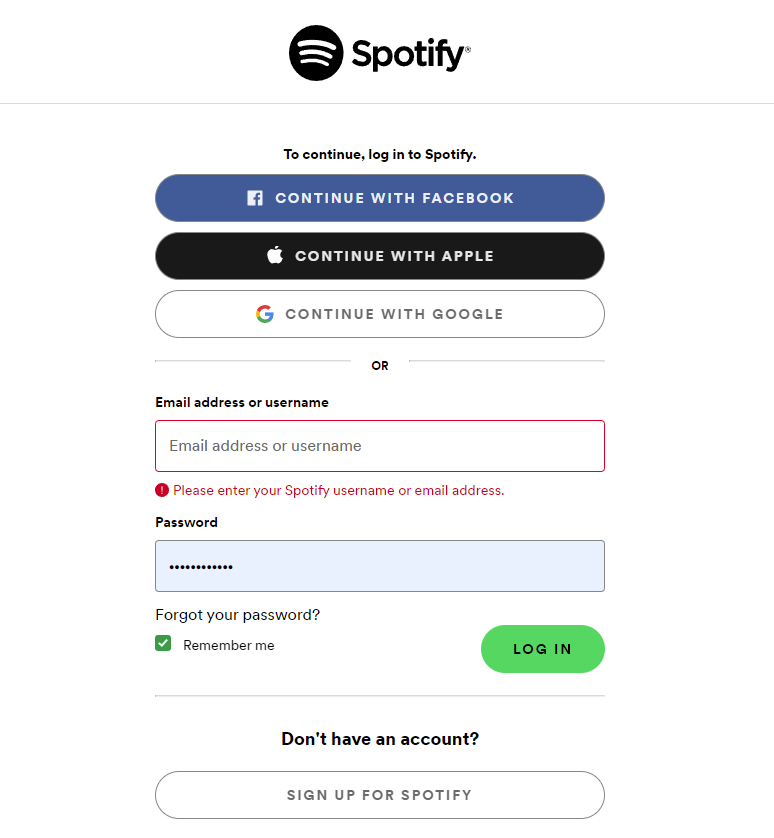 If you registered using your email address, you can type in your email address on the email field and type in your password. Click on login to gain access to your account.