Spotify allows you to download music onto your smartphone or tablet so you can be able to play and listen even when you're offline.
To be able to do this, you need at least a subscription and you can only do this on the app on your smartphone, tablet or even desktop PC and Mac. As long as it's the app and not the mobile browser.
The only challenge you might experience with this is that, you cannot download a single song without adding it to a playlist. You can only download a playlist or an album on Spotify.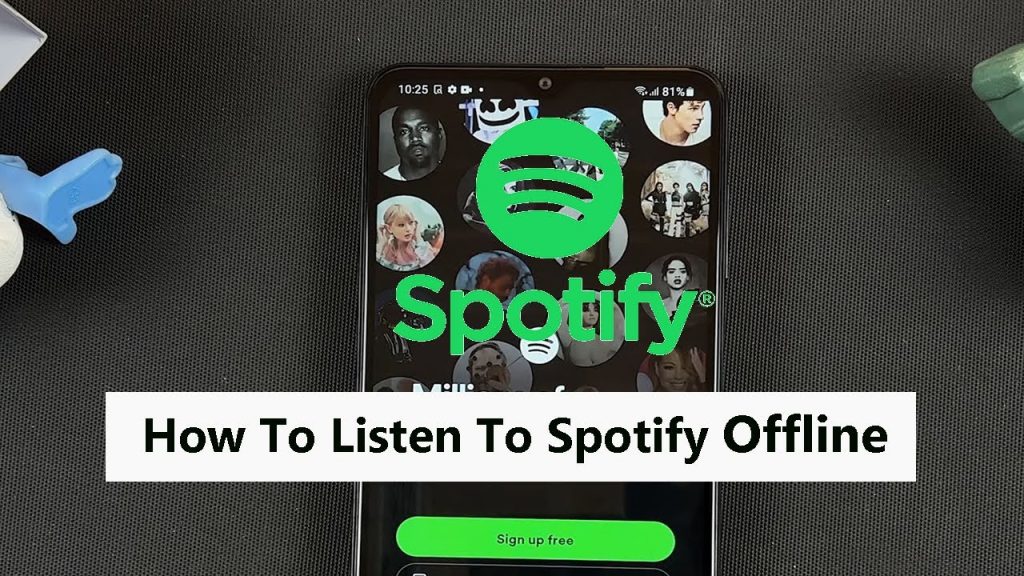 How To Download Spotify Music
Identify the song(s) you want to download and add to a playlist. You can even add one song to a playlist if you only want to download that song.
Now to go the playlist page from the Library on your Spotify app
Tap on the Download button below the Playlist name as shown in the video above.
The song(s) in the playlist will be downloaded one by one.
How To Listen To Spotify Offline
Once music in the playlist has been successfully downloaded, you can not listen off line as you will not be streaming.
Even if your phone has active internet, the Spotify music will not be streamed because it's already downloaded.
If you stay too long without going online, you might be required to momentarily go online so that Spotify can confirm you still have an active subscription. But will not use your data to stream.