In the exhilarating world of EA Sports FC 24, where soccer fans live out their wildest sporting dreams on the virtual pitch, the art of juggling a football takes center stage. Juggling isn't just a mere pastime; it's a vital skill that can elevate your gameplay to new heights.
When a player successfully juggles the ball, it showcases their ball control and can be used to evade defenders, set up a precise pass, or even attempt an audacious shot on goal.
In this article, we'll learn how to juggle football on EA Sports FC 24.
Watch: How To Turn OFF Power Shot Zoom On FC 24
To Juggle Football On EA Sports FC 24
First, it's important to note that any player can juggle the ball on FC 24. However, not all players in the game have the same juggling abilities. Choose a player with a high "Ball Control" attribute to make juggling easier.
Next, to juggle the ball, press the R2 and L2 (RB and LB on Xbox) buttons and you'll see the player juggle the ball. At this point, you can experiment with different combinations to keep the ball in the air. Not only that, but also try using different parts of your player's body, such as their feet, knees, and head.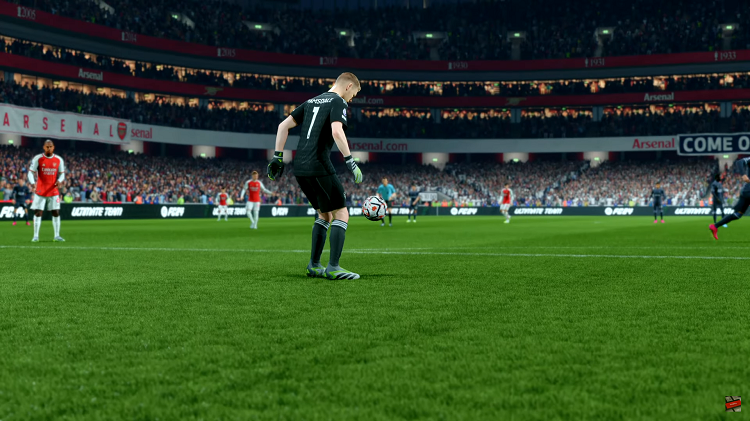 In conclusion, juggling in EA Sports FC 24 is not only an enjoyable way to pass the time but also an excellent method for improving your ball control skills in the virtual soccer world. Whether you're looking to emulate your favorite real-life soccer stars or simply want to become a better player in the game, mastering the art of juggling is a worthwhile endeavor.