In the world of sports video gaming, EA Sports has long been a dominant player, with its FIFA series being one of the most popular and enduring franchises. With each new iteration, the developers strive to enhance the gaming experience, and one key element that adds to the realism and immersion is the commentary team.
In FIFA 24, also known as EA Sports FC 24, you have the option to change the commentary team, giving you more control over your gaming experience. While the default commentary team often does an excellent job of providing play-by-play and analysis, you may have personal preferences or simply desire a change of pace.
Different commentators can bring a fresh perspective to your matches, making the gaming experience feel new and exciting. In this article, we'll guide you through how to change the commentary team in EA Sports FC 24.
Watch: How To Do A Chip Shot On FC 24
To Change Commentary Team On EA Sports FC 24
First, launch the game on EA Sports FC 24 on your gaming console or PC. Next, select the "Settings" icon located at the top left corner of the screen, then select "Settings." Next, tap on "Game Settings" within the settings menu.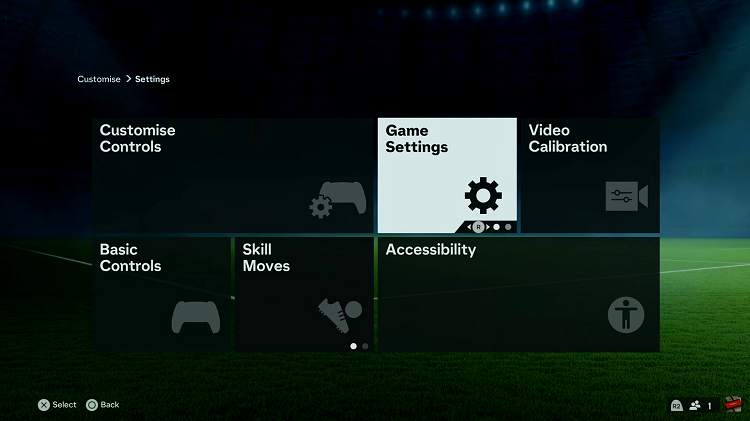 At this point, head over to the "Audio" section under the game settings menu. Now, scroll down and find the "Commentary Team" option. Now, choose the commentary team that you'd prefer between "Guy Mowbray & Sue Smith" or "Derek Rae & Steward Robson."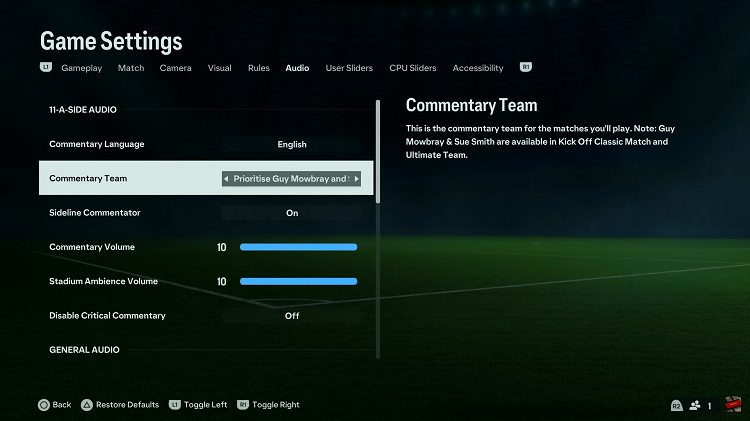 To ensure the changes take effect, you may need to restart your current match or career mode. Once you do, you'll hear the new commentary team providing commentary and analysis for your matches.
And that's how to go about it. Let us know in the comment section below if you have any questions or suggestions.