In this guide, we'll walk you through the simple steps to enable or disable the automatic stress measurement on your Samsung Galaxy Watch 6 and Watch 6 Classic. This gives you more control over your health and fitness tracking.
In today's fast-paced world, monitoring your stress levels has become increasingly important for maintaining overall well-being.
Fortunately, the Samsung Galaxy Watch 6 and 6 Classic offer a convenient way to keep tabs on your stress with their Automatic Stress Measurement feature.
Read also: How To Enable Automatic Workout Detection On Samsung Galaxy Watch 6/6 Classic
Enable Automatic Stress Measurement On Samsung Galaxy Watch 6/6 Classic
To get started, wake up your Samsung Galaxy Watch 6 or 6 Classic by either raising your wrist or pressing the watch's lower physical button. Scroll through the apps and features until you find the Settings icon (it resembles a gear or cogwheel). Tap on it to enter the settings menu.
Within the settings menu, locate and select the Health option. This is where you will find various health-related settings.
Under the Health menu, select Stress. This will lead you to the stress settings. Under Stress, you will find various options you can adjust to measure stress: Measure continuously and Manual only.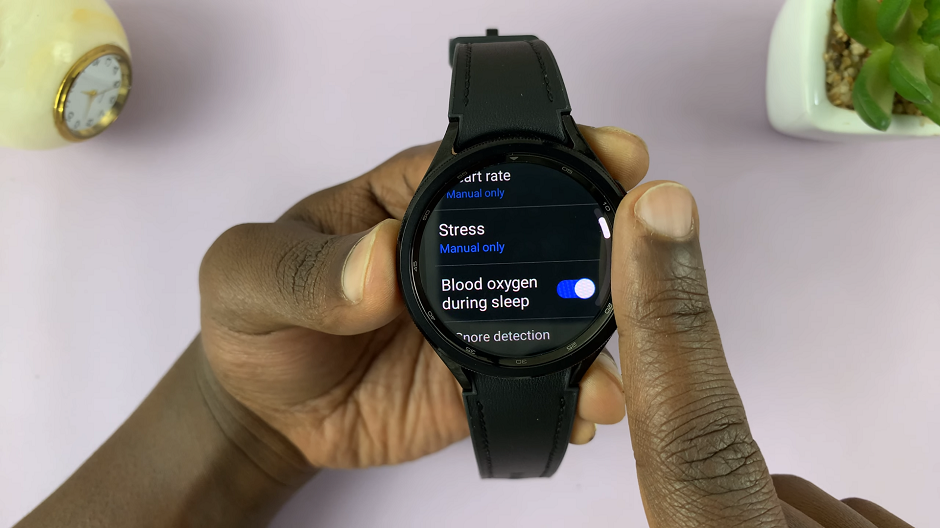 To enable automatic stress measurement, select Measure continuously. Your watch will now continuously monitor your stress throughout the day and during workouts.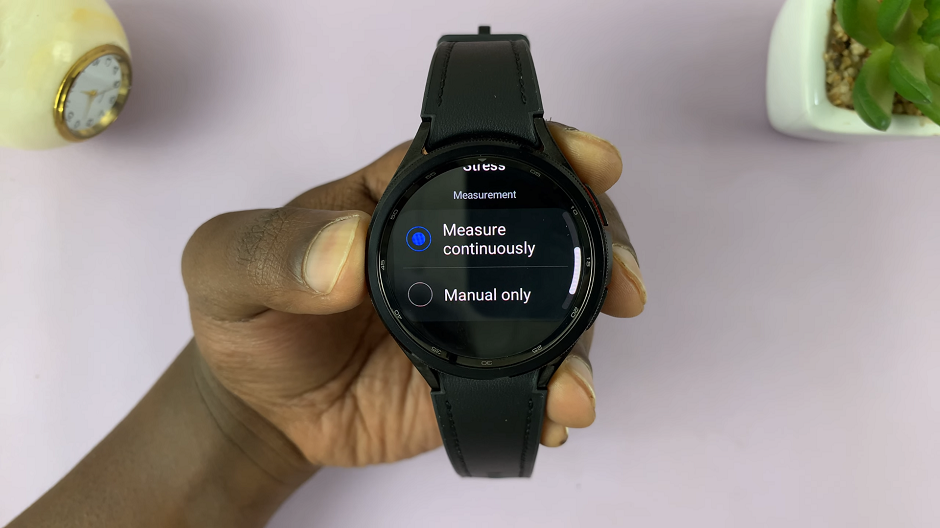 Disable Automatic Stress Measurement
If you decide that you no longer want your Samsung Galaxy Watch to measure your stress levels automatically, you can easily disable this feature:
Again, start by waking up your Galaxy Watch and getting to the Settings.
Next, select Health and then Stress to access the stress settings.
Within the stress settings, you will see the Manual only option. Simply select this option to disable automatic stress measurement.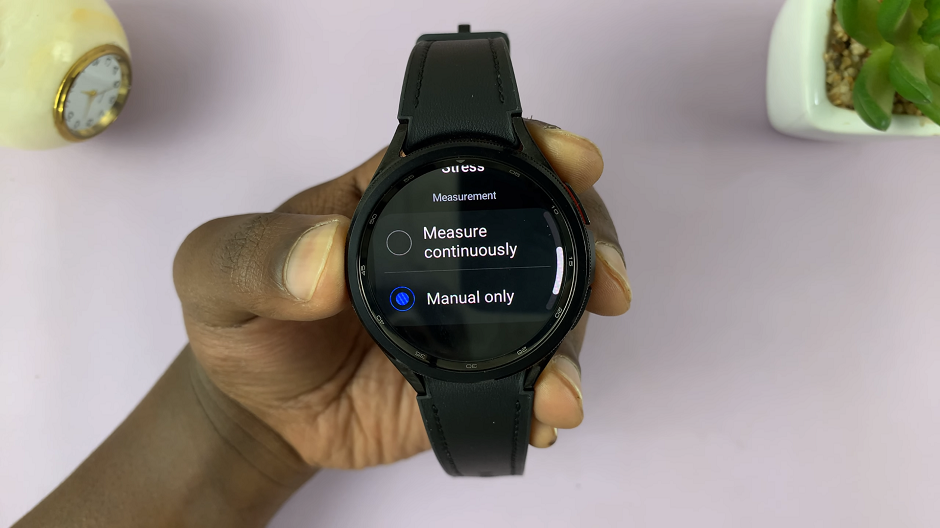 That's it! You've successfully disabled the Automatic Stress Measurement feature on your Samsung Galaxy Watch.
Monitoring your stress levels is crucial for maintaining a healthy lifestyle, and the Samsung Galaxy Watch 6 and 6 Classic make it easier than ever with their Automatic Stress Measurement feature. Whether you want continuous stress tracking or prefer to measure it on-demand, this guide has shown you how to enable and disable this feature with ease.
Watch this: How To Change Vibration Intensity On Samsung Galaxy Watch 6 / 6 Classic