If you want to enable Automatic Workout Detection on your Samsung Galaxy Watch 6 or Watch 6 Classic, it really is a simple process. On the Galaxy Watch 6, Automatic Workout Detection is referred to as Auto detect Workout.
The Samsung Galaxy Watch 6 and Watch 6 Classic are not just stylish timepieces but also powerful fitness companions that can help you stay on track with your health and wellness goals.
One of the standout features of these smartwatches is the Automatic Workout Detection feature. This nifty function not only saves you the trouble of manually starting your workouts but also ensures accurate tracking of your fitness activities.
Read this: How To Add Dual Clock On Cover Screen Of Samsung Galaxy Z Flip 5
Why Use Automatic Workout Detection?
Before we dive into the steps, let's briefly explore why this feature is worth your attention. Automatic Workout Detection is designed to enhance your fitness experience in several ways:
Convenience: No more fumbling with your watch to start a workout session. The watch automatically recognizes when you've started exercising, making your fitness routine smoother.
Accurate Tracking: With advanced sensors and algorithms, your Galaxy Watch 6 can accurately detect and record different types of workouts, ensuring your data is as precise as possible.
Efficiency: Automatic Workout Detection not only saves you time but also ensures that you never miss recording a workout, even if you forget to start it manually.
Seamless Experience: The Galaxy Watch 6 seamlessly integrates with the Samsung Health app, providing you with comprehensive insights into your fitness progress.
Enable Automatic Workout Detection On Samsung Galaxy Watch 6/6 Classic
Begin by tapping the home button on your Galaxy Watch 6 to access the main menu. Scroll down and select Settings.
In the Settings menu, find and tap on the Samsung Health app.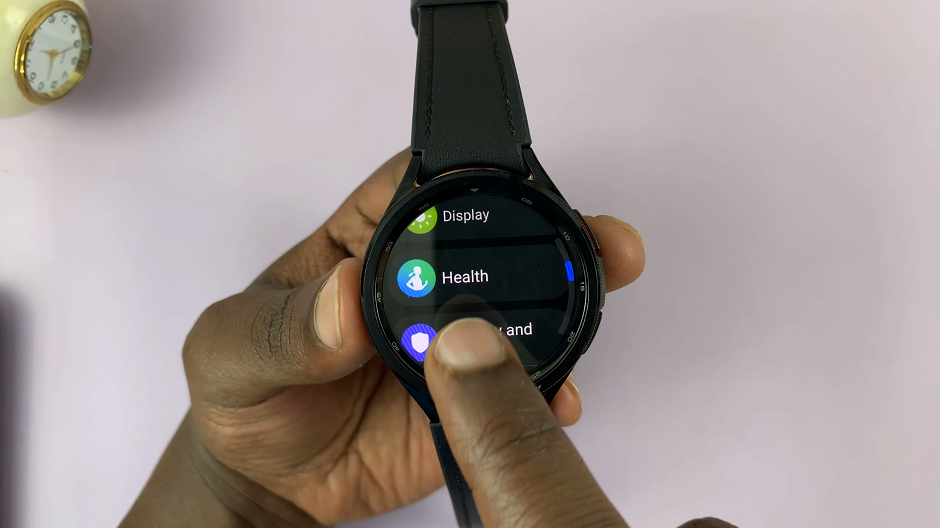 Inside the Samsung Health menu, scroll through and you will see an option for Activities to detect. There should be a toggle button next to it, which you can use to enable or disable the option from here.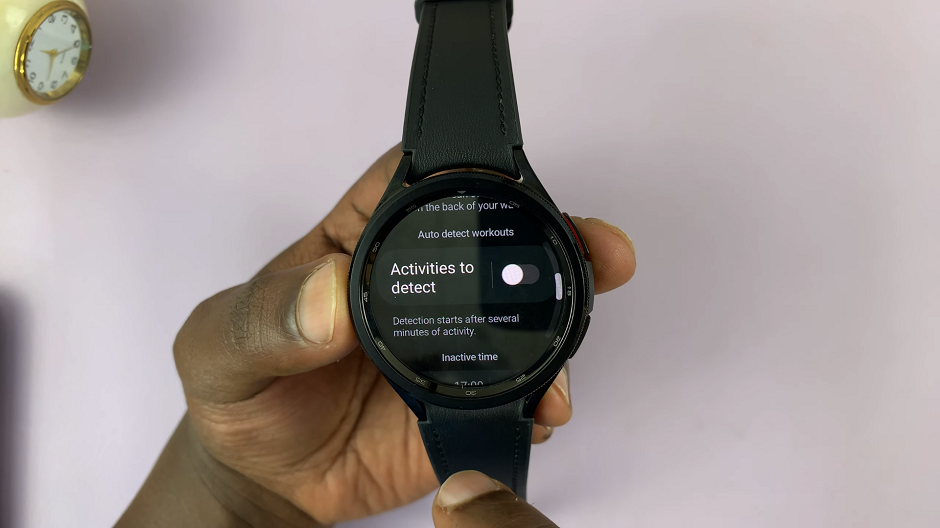 You can also tap on the option. Again, you will find a switch that allows you to enable or disable this feature. Simply slide the switch to the On position. You can also enable the option from the previous screen.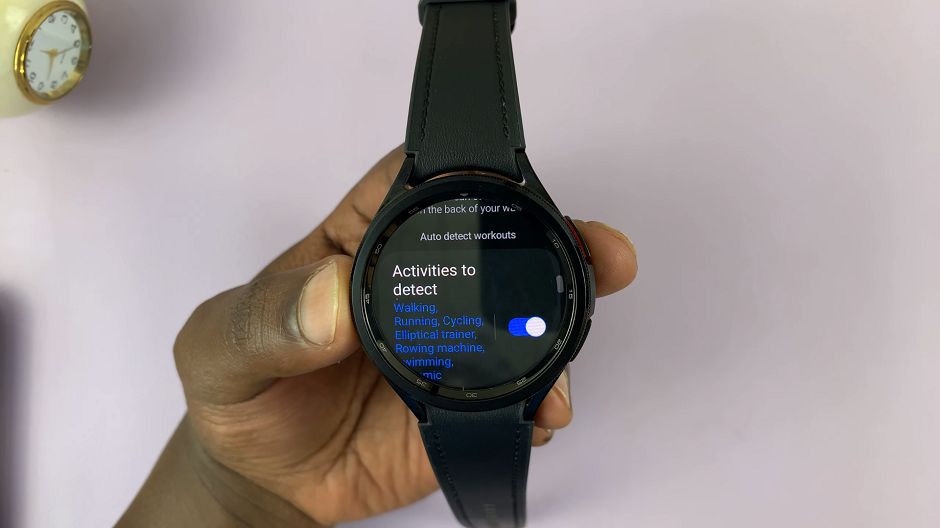 Customize Workouts To Detect
You can further customize your Automatic Workout Detection preferences. Simple tap on the toggle button to the On position for the workouts you want to auto-detect. This allows you to choose which activities the watch should automatically detect.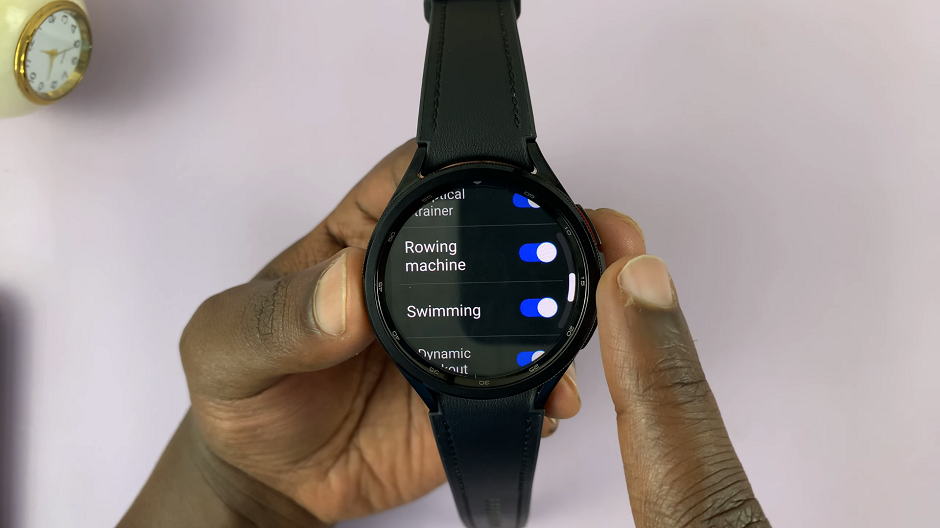 After customizing the settings to your liking, save your changes by exiting the menu.
That's it! You've successfully enabled Automatic Workout Detection on your Samsung Galaxy Watch 6 or Watch 6 Classic.
Now, whenever you engage in a supported physical activity, your smartwatch will automatically detect and track it, keeping you informed about your progress and helping you achieve your fitness goals more efficiently.
The Samsung Galaxy Watch 6 and Watch 6 Classic continue to impress with their fitness-focused features, and Automatic Workout Detection is a prime example of how these smartwatches can elevate your fitness game. By following the simple steps outlined in this guide, you can enjoy the convenience and accuracy of automatic workout tracking, making your fitness journey more enjoyable and productive. So, put on your watch, get moving, and let your Galaxy Watch 6 do the rest!
Watch On: How To Use Wireless Power Sharing On Samsung Galaxy Z Flip 5