One of the major changes that came with Windows 10 was the inclusion of a new powerful,  fast and modern browser. For most people, Microsoft Edge was a breath of fresh air from the old, slow and vulnerable Internet explorer.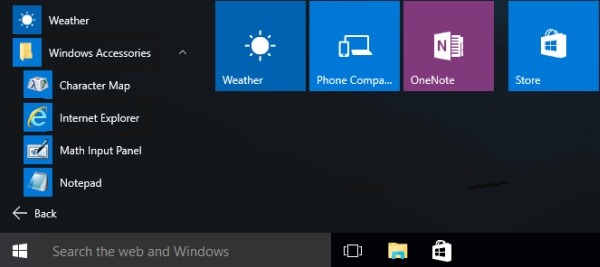 Interestingly enough, even with Chrome and Firefox being available for free, some people stuck with Internet explorer all through. Believe it or not,  Internet explorer has some die hard fans. Fans who were so loyal, they were disappointed to see Microsoft edge take position as the default browser in Windows 10.
Microsoft was aware of this and they included Internet explorer 11 inside Windows 10. It's not there in the start menu, or on the desktop. Internet explorer has been turned off by default. It's also not in your task bar. It's a hidden feature. Mainly because Microsoft Edge is supposed to be the default browser moving forward.
How To Find Internet Explorer 11 For Windows 10
If you really want to use Internet explorer in Windows 10, you can! Simply go to the control panel and select 'Programs'. From the Programs and Features category, choose Turn Windows Features On or Off. Put a check mark next to Internet Explorer 11, and click the OK button.
Then you can now launch Internet explorer from Cortana. From the Cortana search results, you can tight click on Internet explorer and Pin to task bar or create desktop shortcut if you want.