EA Sports FC Mobile is one of the most popular football simulation games for mobile devices. With its realistic gameplay and immersive experience, the game offers a wide range of options for players to customize their experience.
One of these options is the ability to switch the commentary language, allowing players to enjoy the game in their preferred language.
In this article, we will guide you through the steps to switch the commentary language in FC 24 Mobile (EA Sports FC Mobile).
Watch: How To Turn OFF Auto Play On FC 24
To Switch Commentary Language In FC 24 Mobile
First, launch the game on your Android or iOS device. On the home screen, tap the "Settings" icon in the upper right corner. Now, within the settings, select "Commentary & SFX" and you'll find different languages here.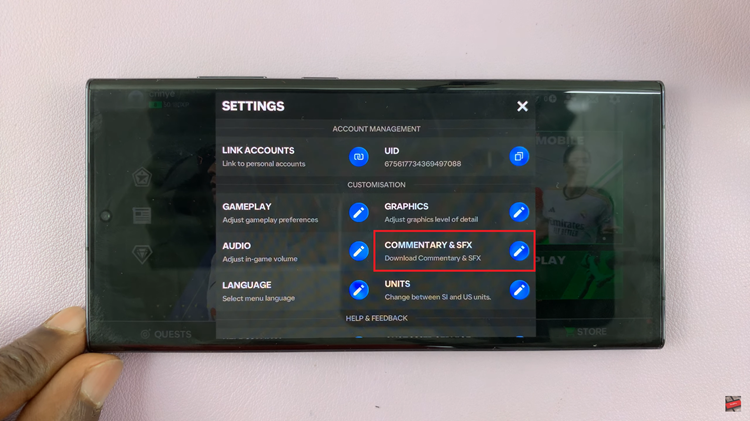 At this point, find the language you'd like to switch to. Now, toggle the switch to the "ON "next to that language to enable it.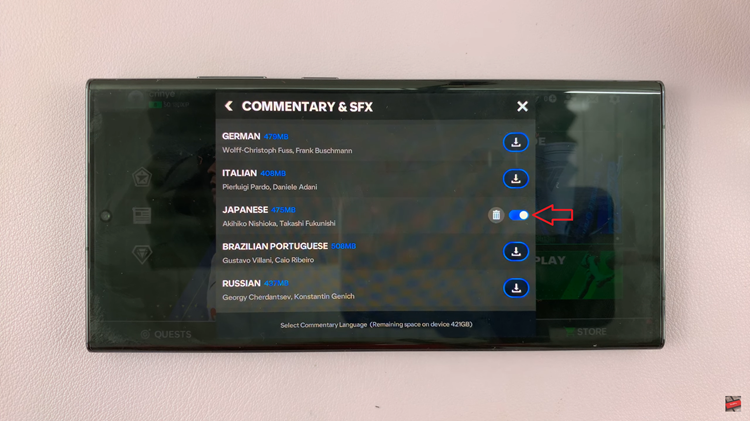 Afterward, you can return to the game and enjoy it with the commentary in your selected language. The commentary will now be provided in your chosen language, enhancing your gaming experience.
By following the steps outlined in this article, you can tailor the game's audio experience to your liking, making your gaming sessions even more immersive and enjoyable.