Your PS5 comes with a stand in the box called the PS5 stand. The stand is used to hold the console vertically or horizontally. You can have it the way you like it. Propping the stand correctly also helps you in inserting the PS5 disc correctly and safely.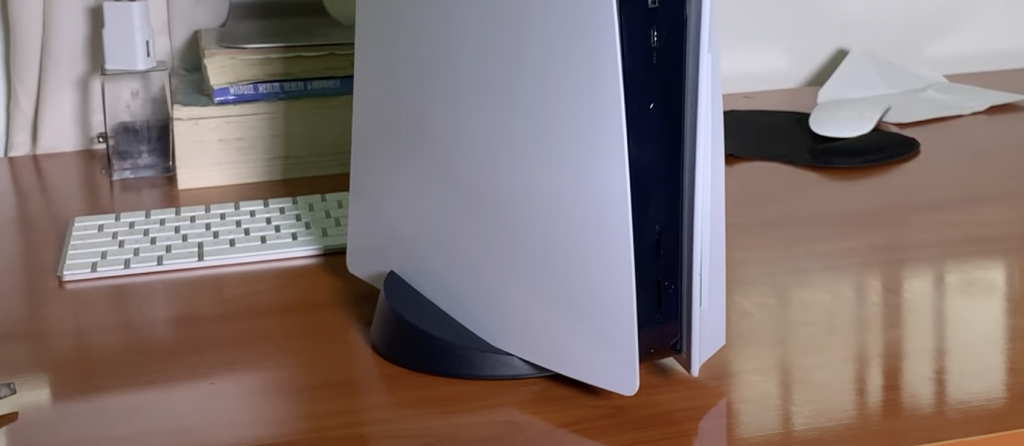 The console can of course be used without a stand but the stand makes it more stable and also give it enough room to blow out hot air especially in the vertical orientation.
The PS5 stand out of the box is designed to hold the console horizontally as shown in the video. But with a few extra steps, it can hold the console vertically too!
How To Install PS5 Stand
This video explains in detail how to clip the stand to place the console horizontally. The PS logo must always face up. That's how you know the console is sitting properly.
For the vertical orientation, there's a screw that you have to remove from the stand and use it to fasten the stand properly on the console. The video explains it all.
Watch: How To Insert PS5 Disc