Google Pixel tablets are known for their sleek design, powerful performance, and user-friendly features. One of the essential elements of any mobile device is the battery, and knowing its percentage can be crucial to manage your usage and ensure you never run out of power at the wrong time.
The good news is that Google Pixel tablets allow you to conveniently display or hide the battery percentage in the status bar, according to your preference.
In this article, we'll guide you through the simple steps to show and hide the battery percentage on your Google Pixel tablet.
Watch: How To Enable Dark Mode On Google Pixel Tablet
To Show & Hide Battery Percentage On Google Pixel Tablet
To begin the process, first, unlock your Google Pixel Tablet and navigate to the Home screen. Next, locate the gear-shaped "Settings" icon and tap on it.
Within the Settings menu, scroll down and select "Battery." This will take you to the battery-related options.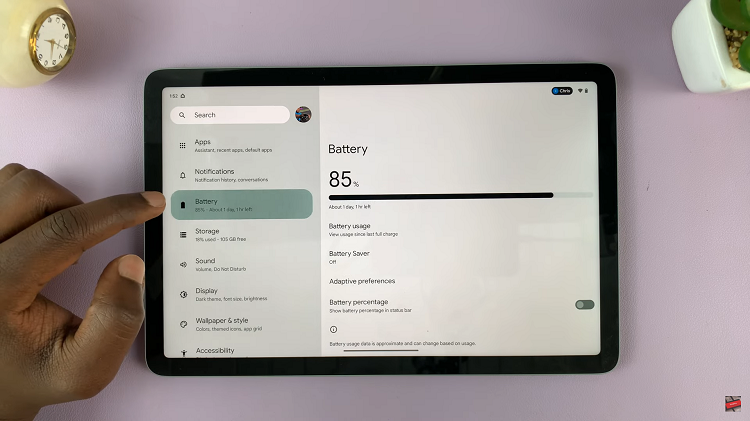 If you want to display the battery percentage in the status bar, look for the option labeled "Battery percentage." To show the battery percentage, tap the toggle switch to the ON position. If you'd like to turn it off, simply tap the toggle switch to the OFF position.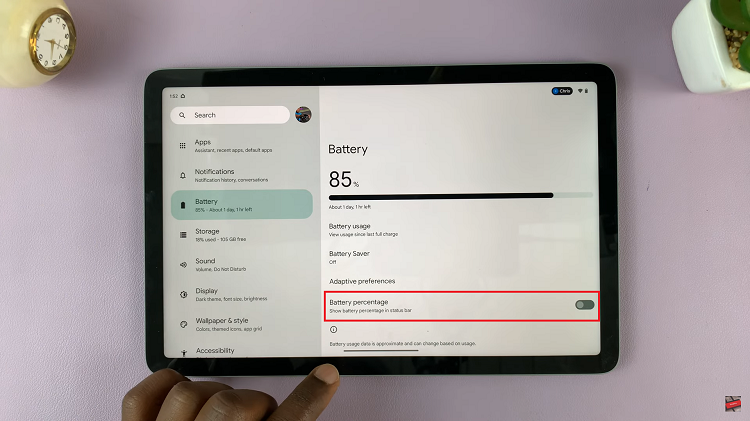 And that's how to go about it. Let us know in the comment section below if you have any questions or suggestions. If you found the article helpful, share it with someone who needs it.