Dark mode, also known as night mode or dark theme, has become increasingly popular among users due to its various benefits, such as reducing eye strain and conserving battery life on devices. If you own a Google Pixel tablet and wish to enable dark mode, you're in luck.
Google's Android operating system provides an easy-to-use dark mode feature that can be activated on your Google Pixel tablet.
In this article, we'll guide you through the steps to enable dark mode and customize it to suit your preferences.
Watch: How To Turn Off Passcode On Apple Watch
To Enable Dark Mode On Google Pixel Tablet
To begin the process, first, unlock your Google Pixel Tablet and navigate to the Home screen. Next, locate the gear-shaped "Settings" icon and tap on it.
Within the Settings menu, scroll down and select "Wallpaper & Style." This will take you to the wallpaper-related options.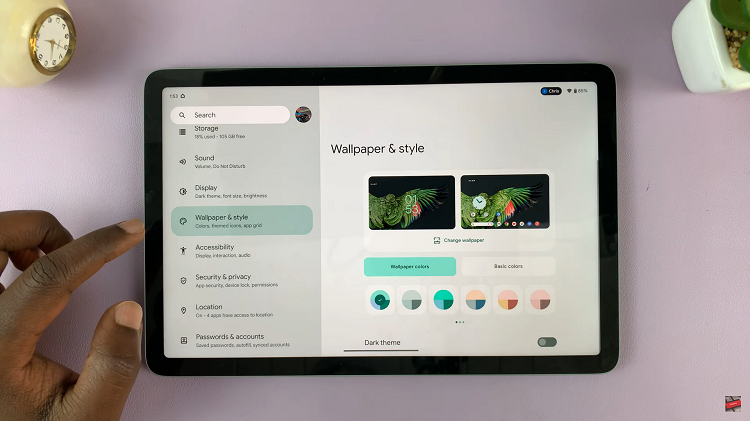 Now, scroll down and find the "Dark theme" option. To turn on dark mode on your Google Pixel tablet, tap on the toggle switch to the ON position.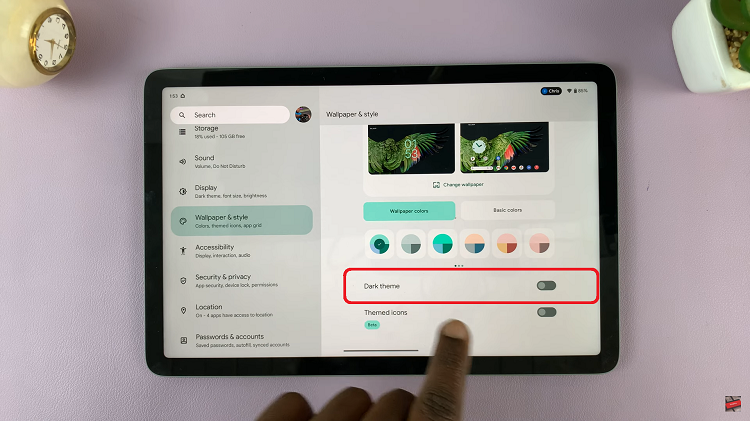 By following the steps mentioned above, you can easily turn on dark mode on your Google Pixel tablet and customize it to your liking. Enjoy the benefits of dark mode and tailor your tablet's appearance to match your style and needs.
Read: How To Enable & Disable 'Background App Refresh' On iPhone