Personalization plays a crucial role in elevating your user experience, and one aspect that often goes overlooked is the lock screen sound. This seemingly minor detail can add a touch of flair to your daily interactions with your device.
Whether you're keen on having a subtle click accompany each lock or prefer the tranquility of silence, customizing the lock screen sound is a straightforward process that allows you to infuse your personality into your device.
In this guide, we'll take you through the step-by-step process on how to enable and disable lock screen sounds on your iPhone, ensuring that you can effortlessly adapt your device to your preferences.
Also Read: How To Change The Passcode On iPhone
How To Enable & Disable Lock Screen Sounds On iPhone
First, tap the "Settings" app located on your iPhone home screen. Scroll down the list, and look for the "Sounds & Haptics" section.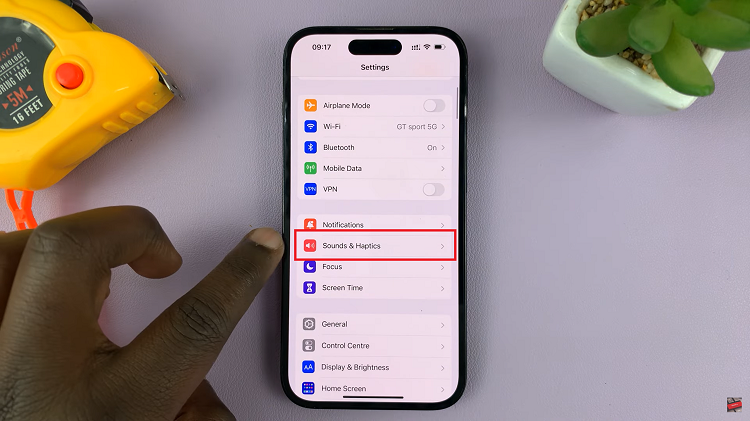 Within the "Sounds & Haptics" menu, locate the section labeled "Lock Sound." To enable the lock screen sound, simply toggle on the switch next to "Lock Sound" – the switch will turn green.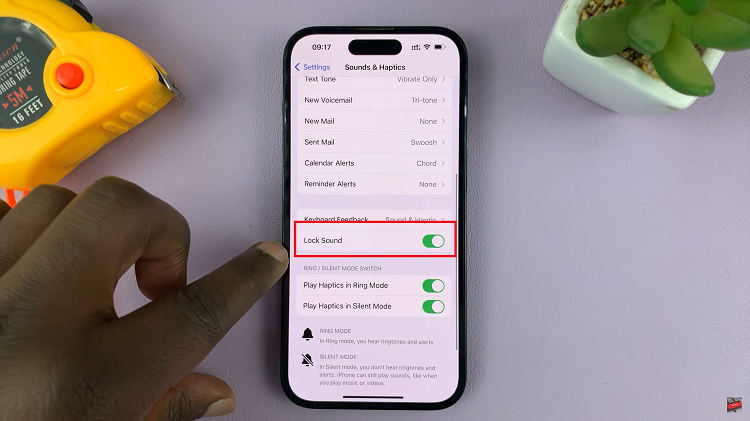 If, on the other hand, you prefer a more discreet experience and wish to disable the lock screen sound, merely tap the switch to toggle it off – the switch will turn gray.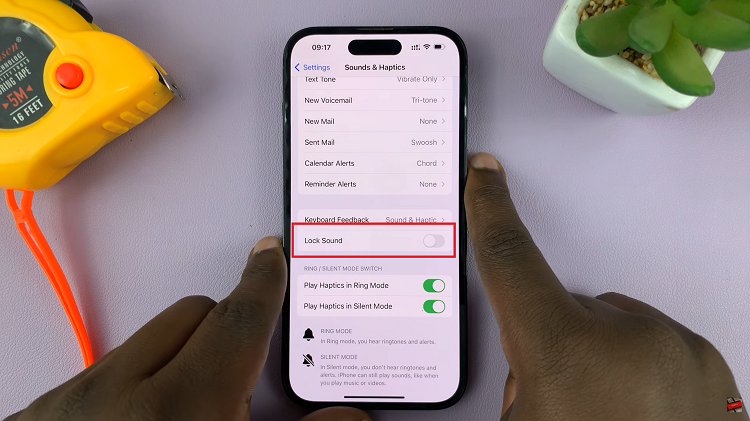 To ensure that your chosen settings have taken effect, put them to the test. Simply press the power button on your iPhone to lock the screen. If the lock screen sound is enabled, you should hear a sound. Conversely, if it's disabled, the screen will lock in quietly.
Watch: How To Enable & Disable 'Background App Refresh' Over Mobile (Cellular) Data On iPhone