If you have text message and iMessage conversations with many people on your iPhone, you can pin your favorite conversations so that they are more easily accessible.
Pinned message conversations will stay at the top of your messages list. You ca pin as many conversations as you want. These could be normal text messages or iMessages.
You can also unpin these messages or conversations when you no longer need them to be pinned. then the conversations will go back to their default chronological order.
How To Pin Messages / Conversations On iPhone
Open the Messages app
Find the Conversation you want to pin
Tap and hold the conversation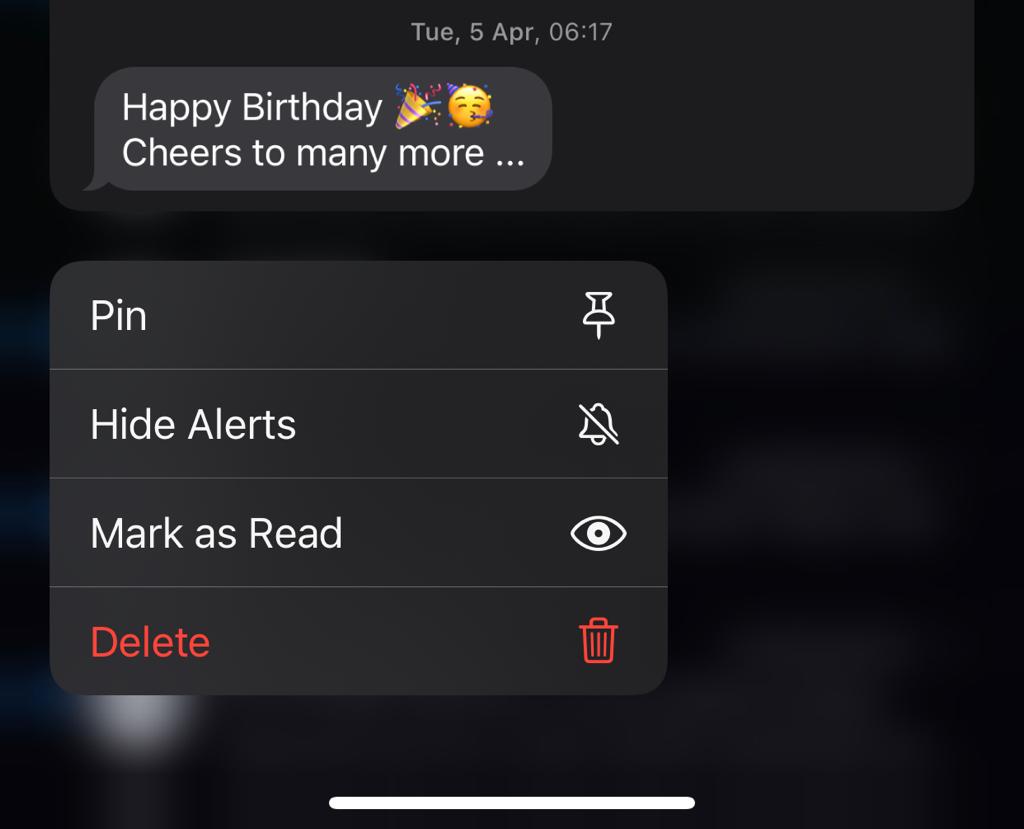 Select 'Pin'.
The conversation will be pinned at the top of the list.
Also Watch: How To Remove SIM PIN On iPhone