Windows 10 was released with a brand new modern browser that replaced the old and sluggish internet explorer. The edge browser has been for a long time, only available on Windows 10;  unless you wanted to use workarounds.
It's been a few years and now Microsoft has taken things to a new level by launching the Chromium based browser for all platforms. You can now download and install Microsoft Edge browser across all your devices and sign in with your Microsoft account to sync.
If you're using Windows 10, then you'll get the new Microsoft Edge with the new logo in your next Windows update. It will take over from the current Microsoft Edge you're using. But id you can wait for that update you might as well go to the Download page and download the installer.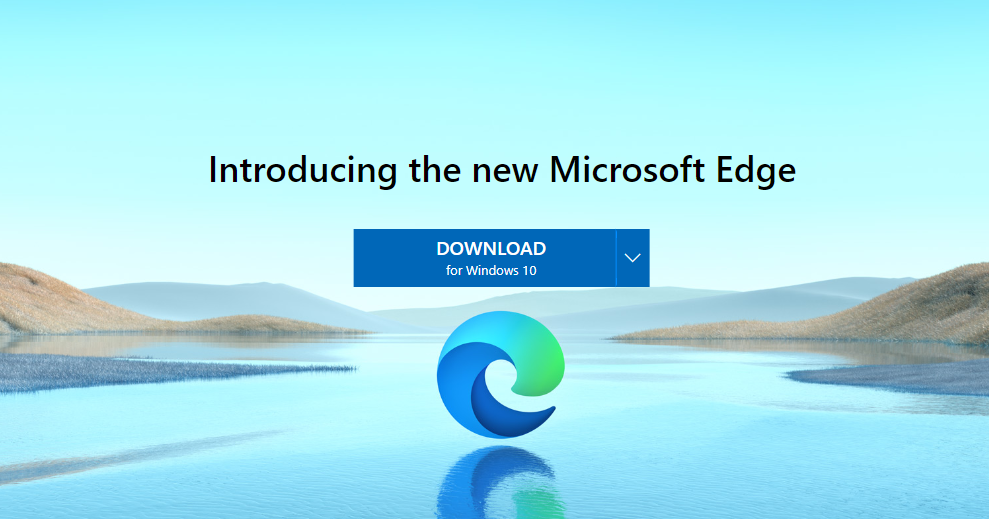 Windows 7 and Windows 8.1 users can also use the download page to download the installer for Microsoft edge. Non Windows 10 users will no longer be locked out from Microsoft's modern browser.
Microsoft Edge Browser for Mac
Even Mac OS users can now download and install Microsoft Edge on their computers. Simply use the download link above to download the installer.  The page should automatically detect what device you're using and present you with the relevant download. If not,  use the drop down menu to select the installer that suits your operating system.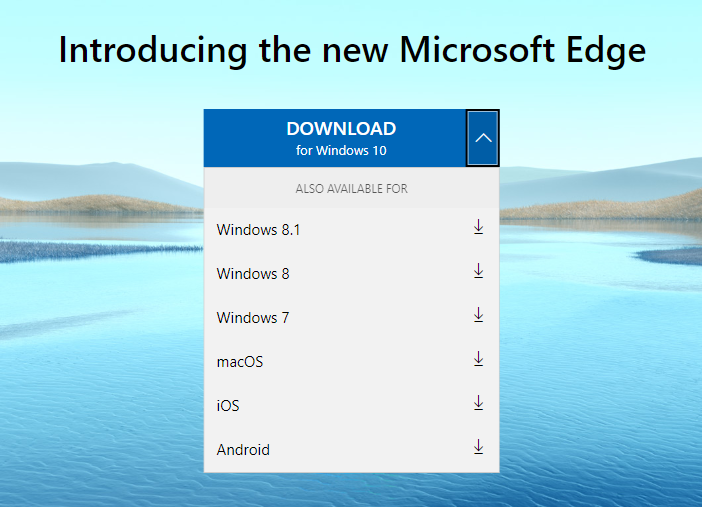 Microsoft Edge For Android and iOS
The Android Play store and the Apple app store also have the official Microsoft edge browser available for install. You can also sign into the mobile browsers with your Microsoft account and sync your bookmarks, history and saved passwords.
Microsoft has clearly come out guns blazing into the data market and lets wait and see how this new Edge browser will compete against other house hold names like Google Chrome and Firefox.