Apple music gives you a free month of streaming after you sign up to pay with your credit card for the subsequent months. You'll be charged depending on the package you selected at sign up.
So whether you just intended to try out the trial period or you have been an Apple music subscriber for a while, you can cancel your Apple music subscription any time.
When you cancel Apple Music subscription, you current subscription will still work until the next billing date! Make sure you time your cancellation well because you will not be refunded if you attempt to cancel after you have been billed!
How To Cancel Apple Music
You can cancel your Apple music subscription from your iPhone, your Mac or your Windows PC. The process is simple; you just need to know your way around the interface.
iPhone
Launch the Apple music app and tap on the 'For You' icon. Then tap on the profile icon in the upper right corner to open your profile page. Scroll down and tap on 'View Apple ID'.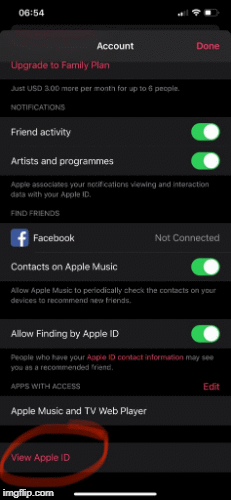 This will take you o your Apple ID Account page. Tap on 'Subscriptions'. This will show you all the subscriptions in your Apple ID. Apple Music should be one of them. Tap on it and select 'Cancel Membership'.
Computer
If you don't have your iPhone or iPad close by, that shouldn't stop you from cancelling your Apple music subscription in good time. You can pull up iTunes in your Mac or Windows PC and get the job done.
Launch iTunes and click on Account > View my Account. You might be asked to verify your identity by entering your password. Enter your Apple ID password.
On the Account Information page, scroll down to the Settings section. Click on 'Manage' next to Subscriptions. You'll see all your subscriptions for which Apple music will be among! Click on 'Edit' next to Apple music and then 'Cancel Subscription'.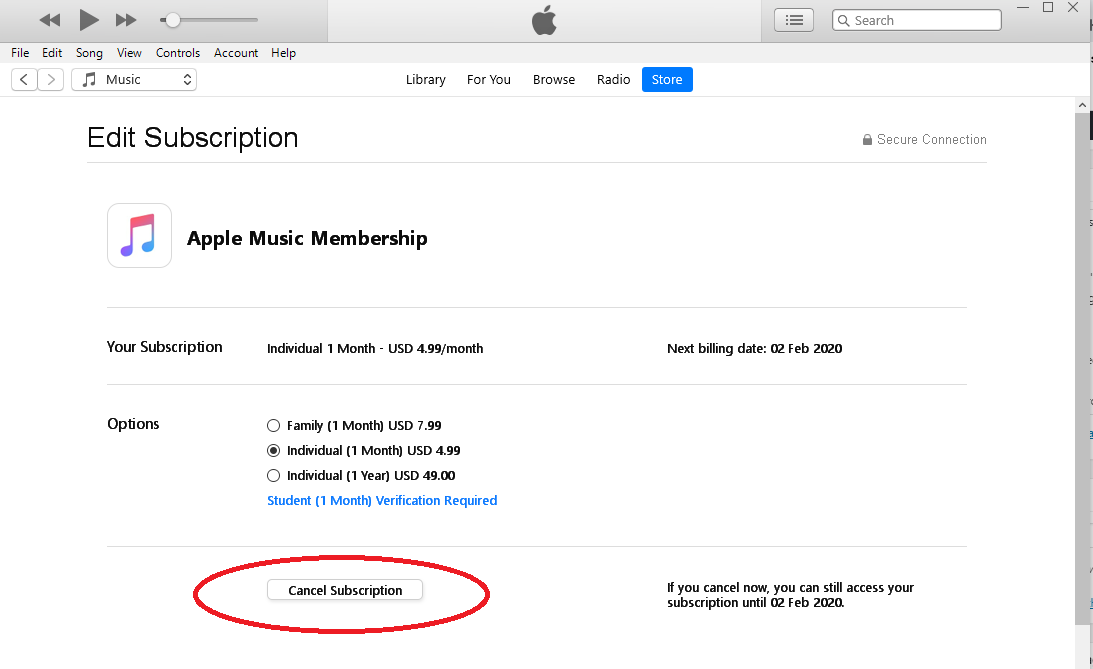 When you cancel Apple music subscription, you'll continue to enjoy the services until the next billing date. Your credit card will not be charged. You can always come back yo Apple music any time you want or downgrade your subscription.
Also Read: How To Cancel Spotify Premium Subscription