When Microsoft launched Windows 10, there was a new browser called Microsoft Edge. A modern browser with most of the qualities you would want in a browser. Even people who don't want to upgrade to Windows 10 want a taste of its new default browser.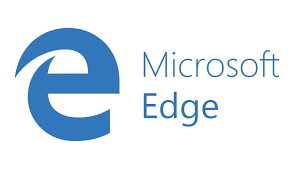 The truth is, Microsoft Edge is not available on any other operating system apart from Windows 10. Even other editions of windows like Windows XP,  Vista,  Windows 7 and Windows 8 have been left out of this exclusive browser. Like it says on the website, Microsoft Edge is only for Windows 10 users.
If you just want to see what Microsoft edge looks like, you can see it on Mozilla Firefox by installing the Firefox Edge theme.
Developers and other curious people need more than visual satisfaction. They need to interact with the features and functionality of the browser. There are a couple of options and workarounds for you to test and use Microsoft Edge on Windows 7 and other non Windows 10 versions.
BrowseEmAll is a cross browser testing tool. It can help you test up to 25 different browsers; Microsoft Edge being one of them. Download and install the free trial. When the main screen of the application is opened, select Live Test at the top left to launch a new instance of Microsoft Edge.
Enter any url and choose Microsoft Edge as the browser you want to launch. After clicking the Start Test button BrowseEmAll will automatically download all necessary files from Microsoft and start Microsoft Edge for you. From there you can test whatever you wanted to test.
BrowserStack is another browser testing tool you can use to run Microsoft Edge on other versions and editions of windows. BrowserStack is in co-operation with Microsoft to offer live cloud testing and Selenium Cloud Testing of the browser.
The only disadvantage you will encounter in running Microsoft Edge via these tools is sluggishness and the fact that you can't literally adopt the browser as your default unless you have windows 10.