FaceTime is a popular video calling application that allows seamless communication and connection among Apple device users. While FaceTime offers various features to enhance conversations, one particularly useful feature is the ability to share screens during a call.
This feature allows you to collaborate, present information, or simply share content with others in real time.
In this article, we will provide a step-by-step guide on how to view a shared screen in a FaceTime call, regardless of whether you're using an iPhone, iPad, or Mac.
Also watch: How To Remove Someone From WhatsApp Group
How To View Shared Screen In FaceTime Call
Firstly, start by launching the FaceTime app on your device. Initiate a FaceTime call with the person you want to connect with.
Once you've started the call, access additional options during the FaceTime call by tapping the screen.
Next, tap on the "i" icon next to the person sharing the screen. From the options that appear, tap on "Open" to be able to view the shared screen.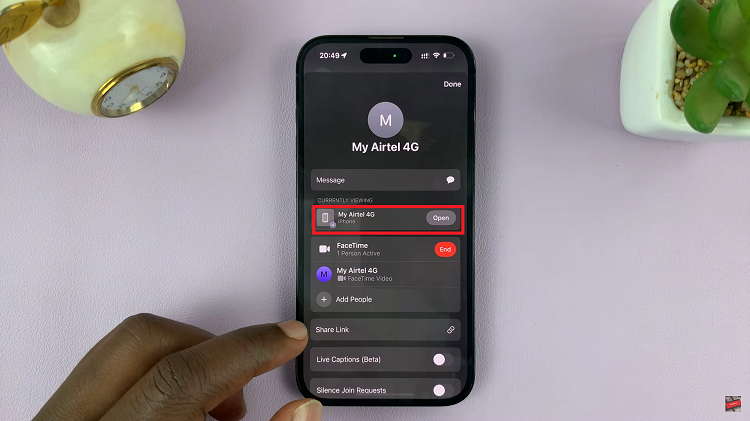 After that, you'll be able to view the shared screen of the other person. Any interactions he/she makes will be visible on your screen. To stop viewing the shared screen, tap the "Stop Sharing" button.
By following these steps, you can seamlessly view a shared screen during your FaceTime calls and enjoy the benefits of collaboration and communication with others. Remember to always ensure you have the consent of the person you're calling before initiating screen sharing.
Read: How To Set Different Notification Sounds For Apps On iPhone