Instagram makes it as hard as possible to download content from the platform. Mainly because they want the content consumed on the platform itself. But there's a plethora of tools online that allow you to download Instagram photos and videos.
But most of these tools can only download photos and videos from public Instagram accounts. For photos in private Instagram accounts,  the easiest workaround is to take a screenshot. But how do you download private Instagram videos?
Some third party Android apps will do it for you but they require you to sign in with your Instagram credentials. If you don't mind logging in to third party applications,  find one on the play store that suits you.
How To Download Private Instagram Videos:
There used to be a loop hole in the Instagram web interface that allowed you download videos from private Instagram accounts using the page source code. But they quickly fixed that.
DownloadInstagramVideos is an interesting web tool that I found and have used to download videos from private Instagram accounts. It extracts the video from the post's page source code and makes it available for download.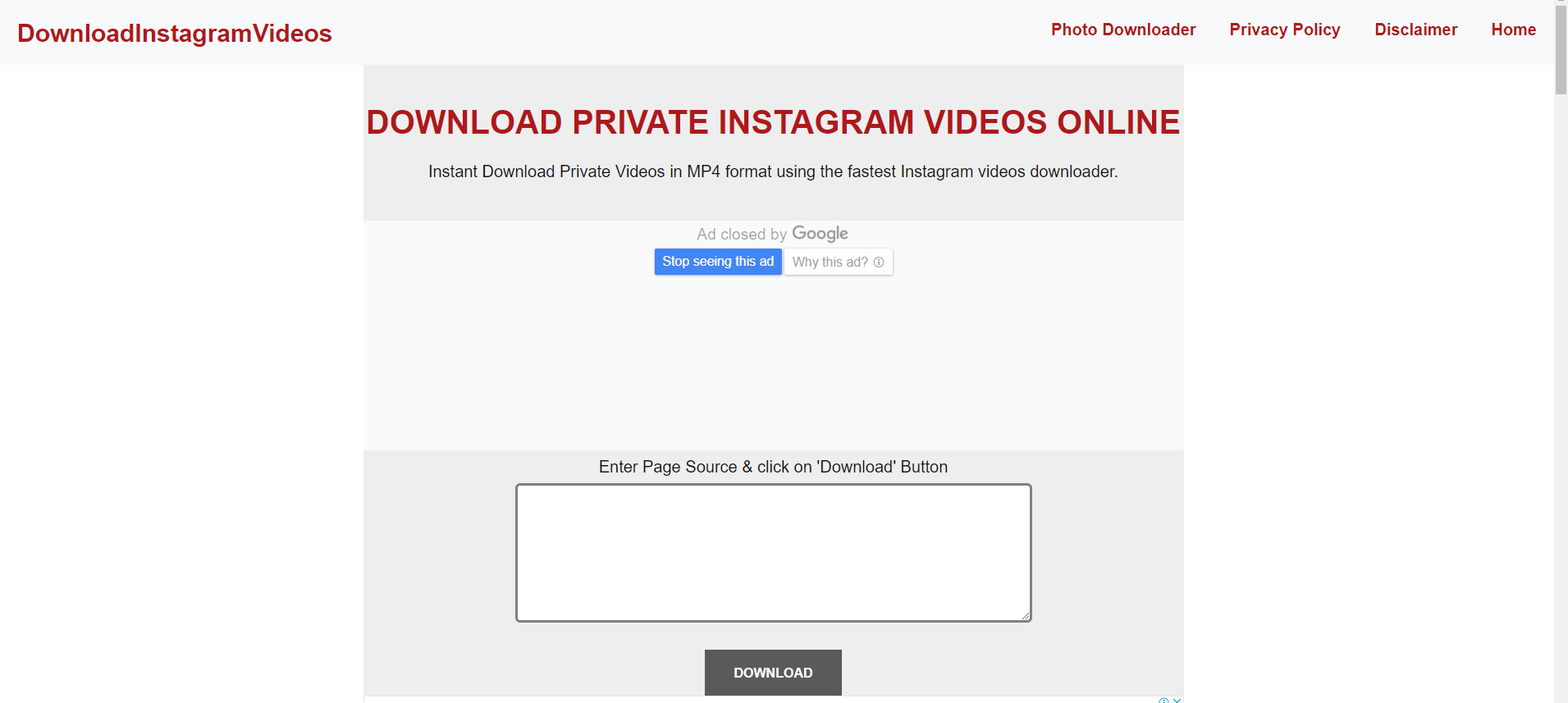 All you need to is open the Instagram post with the video in the web interface, then right click anywhere in the page and select 'View page source'.  This will open a new tab with the html code of the page. Select all and copy.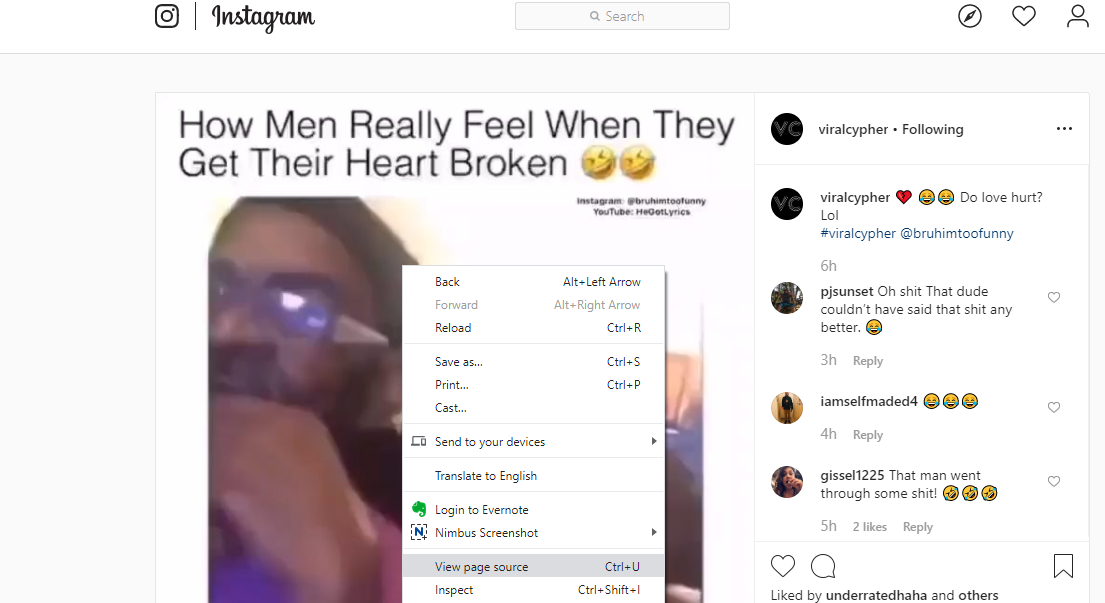 Then go to the DownloadInstagramVideos page and paste the code in the text box provided. Then click 'DOWNLOAD' and the video will be made available for you to download. You can now save the video in your computer's hard drive.
This tool will download the videos in the same resolution as it is on Instagram. Make sure you use all content downloaded from Instagram fairly without breaking Instagram's TOS and infringing on others' rights.
Also Read: Easily Remove Unwanted Instagram Followers