Most PS4 consoles are used by more than one person. For that reason, each user creates their own user account where they can save their game data, screenshots and access to purchased games and products.
But when someone no longer uses your console, you can delete their user profile. Deleting a PS$ user profile let's you keep your console organized, deletes unnecessary data and creates space in your drive for more of your content.
How To Delete a User On PS4
The process is very simple. First,  make sure you're logged in to your console's primary user account by pressing the PS button on the controller and selecting the primary account.
Then go to Settings by pressing the UP arrow and then scrolling sideways until you find Settings. Under settings, Scroll down and select the Login Settings option.
Then select User Management option and under that, select the Delete User option.  You'll see a list of all the user accounts in your console.  Select the one you want to delete and confirm the deletion.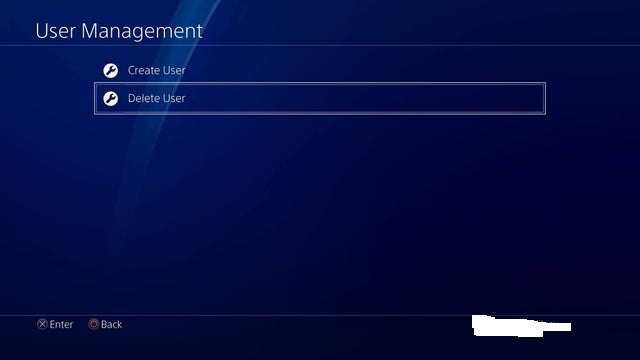 Unfortunately there's no way to delete multiple PS4 users at the same time but I also don't expect you to have too many.
How To Restore A Deleted PS4 User
Deleting a PS4 user only removes their content from your console but does not delete from the Sony servers. If at any one point, you need to restore a deleted user,  simply create a new user and have them log in with their PS account. Their content will be re-downloaded to the console.
If you have a temporary user like a guest for the holidays, create for them a guest account. A guest account will remove all data as soon as it's logged out making it convenient to have short term guests on your console. But make sure you don't save anything to a guest account that you would not want to lose upon log out.
Also Read: How To Clear Your PS4's Cache