Just like your smartphone and computers, your PS4 saves temporary files and data in a special section of the memory called the cache memory. This data is meant to improve and customize your experience using the PS4.
With time, as you use the PS4 (See On amazon) more and more and play different games the data in the cache memory builds up. Eventually the data might get corrupted or too much that t might start negatively affecting your console.
You might notice strange behavior like connectivity issues, game freezes slow or even failed game loads. These are mostly signs of a problem in the cache memory. It might be time to clear your PS4 Cache.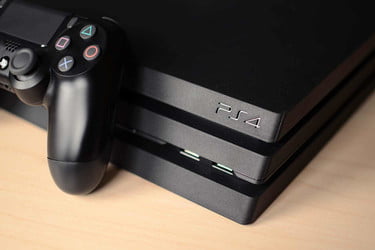 How To Clear PS4 Cache For a Specific Game
In this method, we'll be clearing the PS4 cache data but not erasing or deleting saved games and any progress made in games. We're here just to clear the cache.
Turn off your PS4 completely. Turning off means OFF. Not rest mode! Press and hold the play station button on your controller until the power options pop on the screen. Select 'Turn Off PS4'.
Unplug the power cable and let it sit there for about a minute.  Then plug the power cord back in and turn the console back on. Load up the game in question and while the game is loading, press and hold L1 + R1. This will start the game without that game's cache data.
How To Clear PS4 Cache Completely
To clear everything in your cache memory, there's a slightly harsher process. Go to your system's home menu and select Settings. Select Storage, then select System Storage. Select Saved Data.
You'll see a list of all the games that have saved data. Select the game whose saved data (which includes cache data) you want to delete. Press the Options button and select Delete. Choose the saved data files to delete, then select Delete.
Repeat this process for all the games you play on your PS4 until your console is running smoothly again or until the problem is gone. That's how to clear ps4 cache.
Also Read: PS4 Safe Mode Options