Does your Windows 10 PC have programs that you rarely use or open? Removing unwanted or unused programs and applications helps to free up hard disk space and make your computer more efficient. 
In this article, I will clearly outline the various ways to remove an unwanted program in windows 10. It's important to note that, some programs that come pre-installed help in running the OS and cannot be uninstalled, 
Windows Uninstaller
The easiest way to uninstall a program in Windows 10 is by using the Windows 10 uninstaller. To find the uninstaller, open the Settings Windows by clicking on the start menu and searching for 'settings'.  When the Settings Window is open, click on Apps.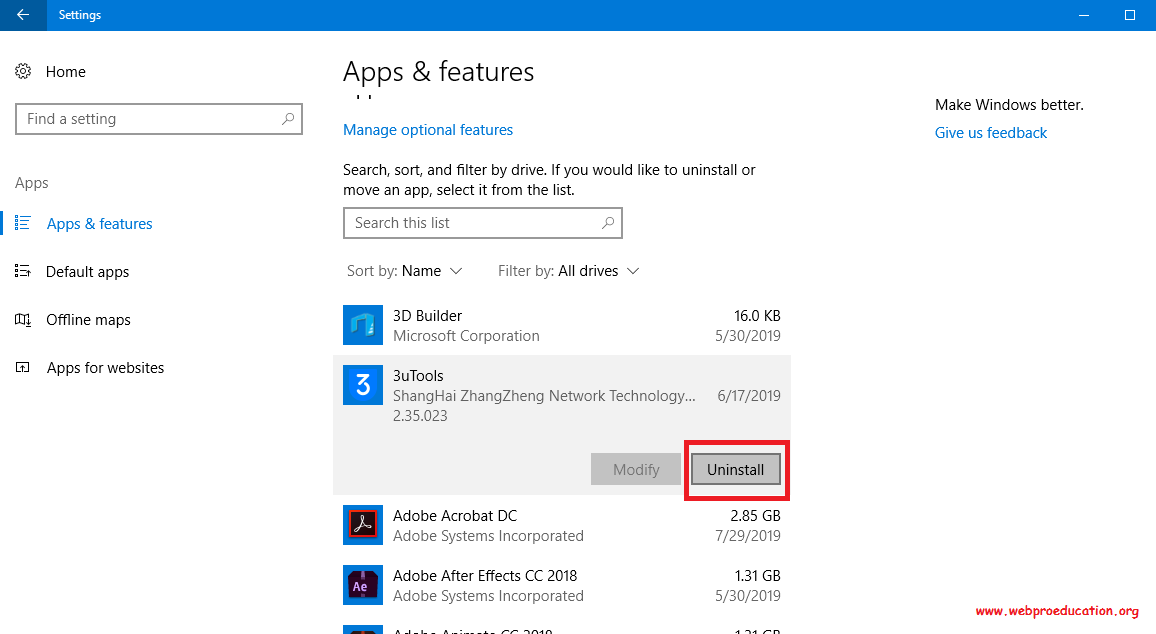 Scroll down to see a list of all the desktop applications and Microsoft store applications installed on your Windows 10 PC. Click on any application that you want to uninstall, and then select Uninstall from the menu that pops.
I like this method because it works on Microsoft tore programs as well as the normal desktop apps. It's also a very comprehensive uninstaller.
Program Uninstaller
If for some strange reason the method above does not work, then you got another option. Some programs come with their own uninstaller. This applies mostly to the desktop applications; especially the big ones with many components.
To find out if a program has an installer, open the folder which contains the program and locate the uninstaller which is mostly at the bottom of the folder. Once you find it, double click on it and follow the simple steps which will be outlined. By following these simple steps, you will have successfully deleted the unwanted program.
Control Panel
In previous versions of Windows, we always used the control panel o uninstall unwanted programs. Microsoft kept that functionality in the Windows 10 control panel. Open the control panel, click on Programs, then Programs and features, then find the program you want to uninstall, right click and select Uninstall.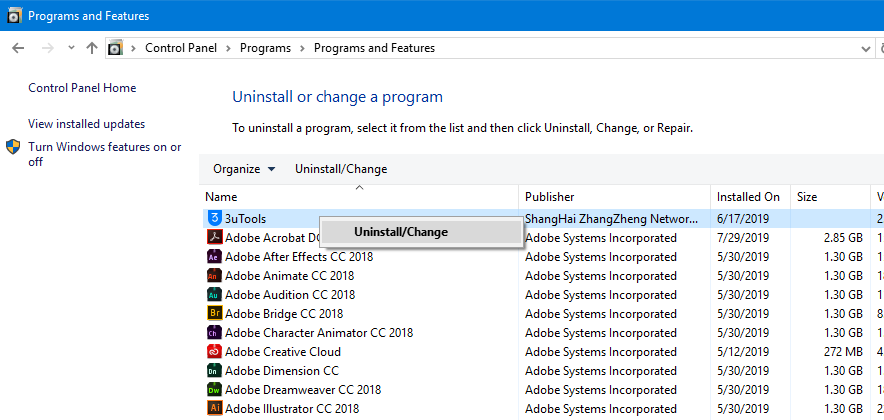 Using a third party tool
The other method although not so common is by use of a third party tool to help you remove an unwanted program. Examples of such tools include Advanced SystemCare which is free online and easily accessible. But this should always come as a last resort.
Also Read: How To Disable Webcam In Windows 10