The Apple Watch has revolutionized the way we stay connected, allowing us to receive important notifications right on our wrists. However, there are times when things don't work as smoothly as we'd like, and one common issue users encounter is not receiving WhatsApp notifications on their Apple Watch.
If you've ever found yourself missing out on crucial messages or wondering why WhatsApp alerts aren't showing up on your watch, fear not!
In this article, we will show you how to fix not getting WhatsApp notifications on your Apple Watch ensuring you never miss a beat in your communication.
Watch: How To Use Custom Photo as Watch Face Background On Apple Watch
Fix Not Getting WhatsApp Notifications On Apple Watch
First, ensure that your WhatsApp notifications are enabled on your Apple Watch. To do so, launch the Watch app on your iPhone then tap on "Notifications." At this point, find WhatsApp and tap on the toggle switch next to it.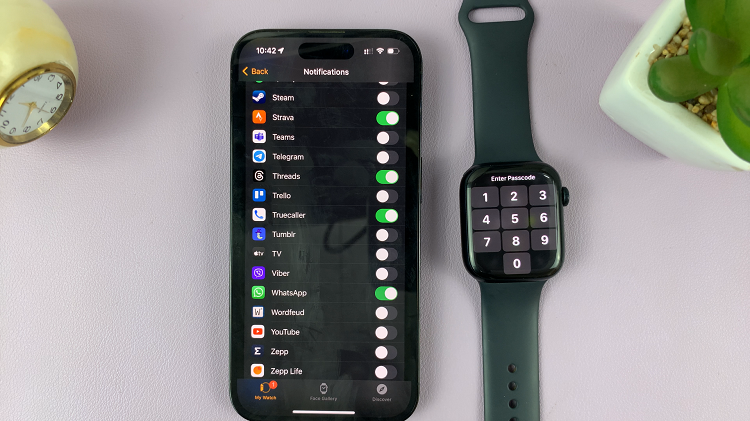 Next, make sure WhatsApp notifications are enabled on your iPhone. Go to "Settings" > "Notifications" > "WhatsApp" and toggle on "Allow Notifications." With this enabled, whenever you receive WhatsApp notifications, they will be mirrored on the Apple Watch.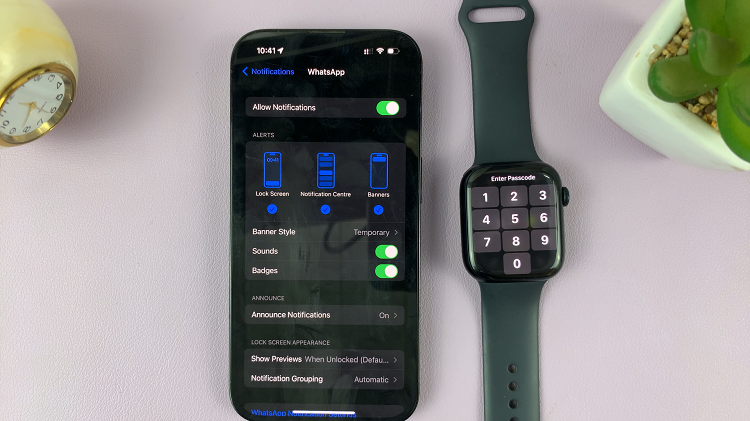 And that's how to fix not getting WhatsApp alerts on your Watch. Let us know in the comment section below if you have any questions or suggestions. If you found the article helpful, consider sharing it with someone who needs it.