Tired of having to reply to text messages from your iPhone, even though you have your Apple Watch handy? Well, let's get on with it, shall we?
In the fast-paced digital age, staying connected is essential, and Apple Watch has revolutionized the way we interact with our smartphones. Apart from its fitness and health features, one of the most convenient functions of the Apple Watch is its ability to send text messages right from your wrist.
Whether you want to reply to an urgent message or send a quick update, we've got you covered with this comprehensive guide on how to send text messages on your Apple Watch.
Read: How To Make Apple Watch Screen Black and White
Send Text Messages On Apple Watch
First, make sure your Apple Watch is paired with your iPhone and connected via Bluetooth. When you receive a new message, your watch will gently notify you with a gentle tap on your wrist. To view the incoming message, simply raise your wrist, and the message will appear on the screen.
Use Dictation to Compose Texts
To send a new text message, press the Digital Crown to access the app screen, and select the Messages app. Tap on Create Message (the icon with a square and a pencil) and then tap the contact you want to message.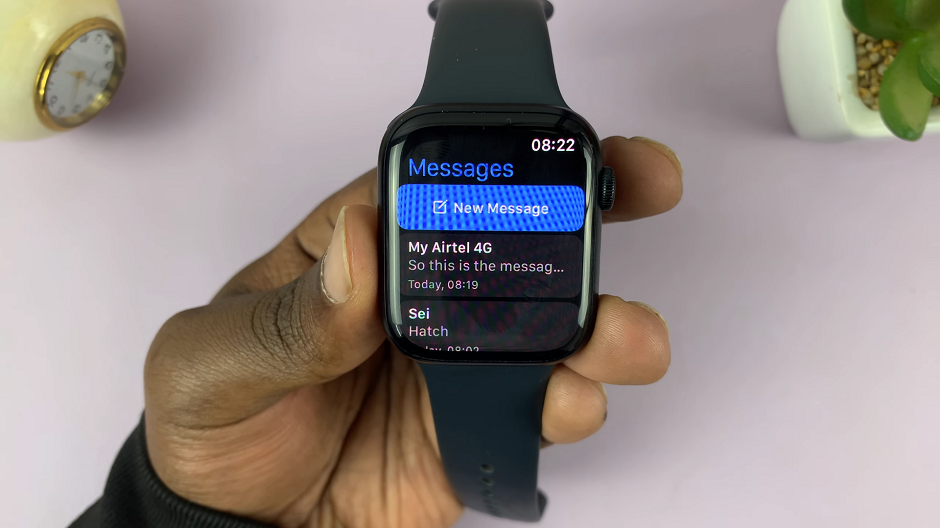 Next, tap on the microphone icon and start speaking your message. The watch will convert your speech into text, and you can review the message before sending it.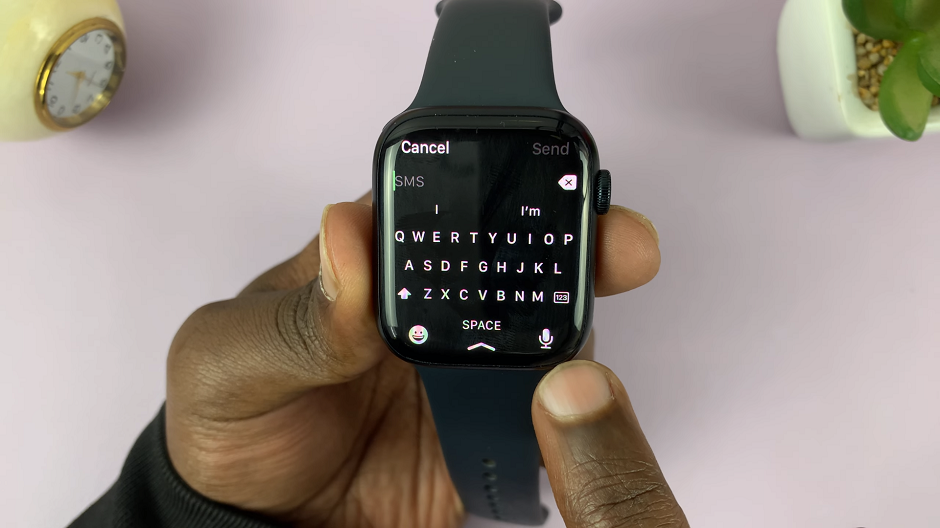 Send Pre-Defined Quick Replies
If you prefer quicker options, Apple Watch provides pre-defined quick replies that you can use to respond to messages. When you receive a message, scroll down to see a list of suggested quick replies. Simply tap on the one that best suits your response, and it will be sent instantly.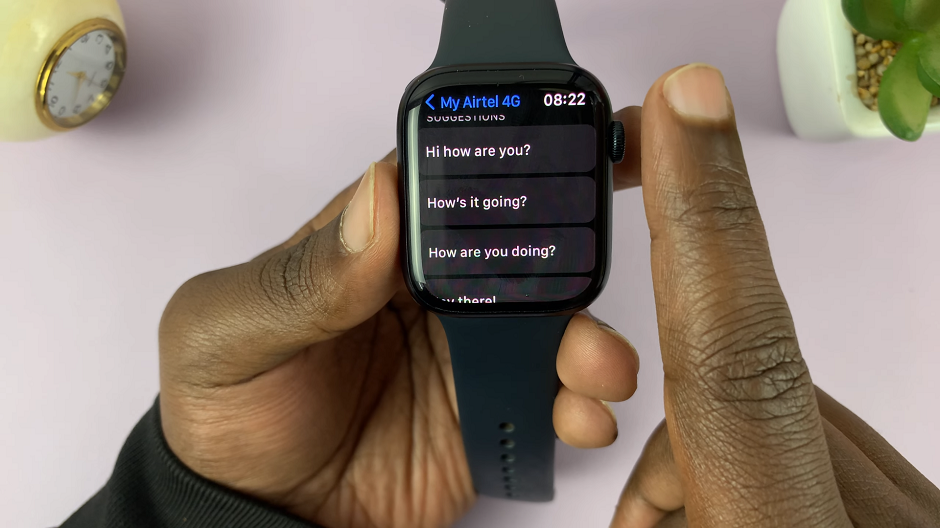 Swipe Typing (Scribble Feature)
Additionally, you can use the Scribble feature to draw individual letters on the screen to compose your message.
Keyboard Typing
To reply to or compose a text message, simply use the keyboard to type, just as you would on any other keyboard. Then hit Send to send the message.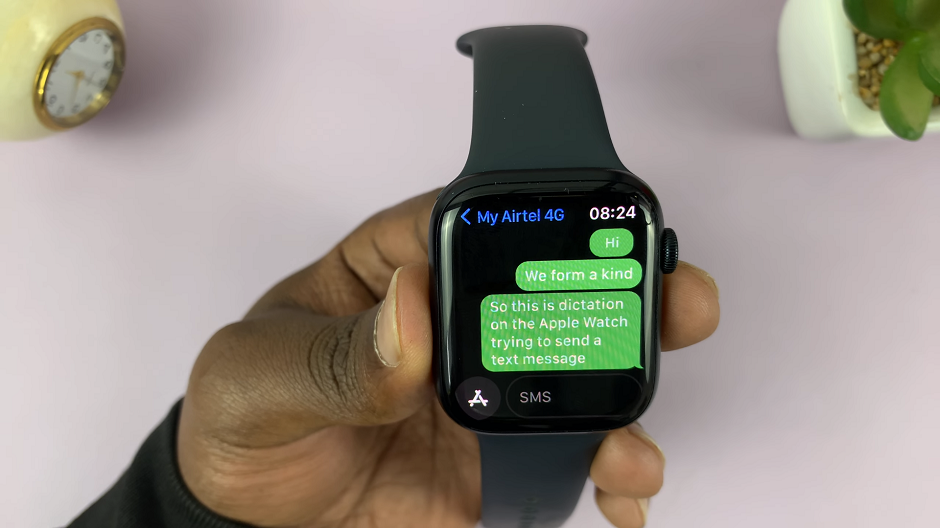 Emojis
For a more expressive touch, you can also send emojis directly from your Apple Watch. While composing a message, tap the smiley face icon on the bottom right corner of the screen to access a selection of emojis.
When someone sends you a message, you can quickly reply with emojis without typing a single word. Scroll down on the message notification, and you'll find a selection of emojis to choose from. Tap on the emoji that matches your response, and it will be sent right away.
Improve Texting Experience
To help you greatly improve your texting experience on your Apple Watch, here's a few things that you can do:
Customize your quick replies: You can personalize the quick replies on your Apple Watch through the Apple Watch app on your iPhone. Add your frequently used responses to save time.
Use Siri: You can also dictate your message using Siri by holding the Digital Crown and speaking your message aloud.
Manage notifications: Customize your notification settings on your iPhone to ensure you only receive important messages on your Apple Watch.
With these simple and effective methods, you can efficiently send text messages from your Apple Watch and maintain seamless communication wherever you go. Embrace the convenience and versatility of your wrist-worn companion to stay connected effortlessly throughout the day.
Happy texting!
Watch: How To Reset Home Screen Layout On Apple Watch 8 / Ultra / 7 / 6 / 5