Backing up your iOS devices, such as iPhones and iPads, is crucial to ensure that your valuable data is safe in case of unexpected device failures. iTunes, Apple's media player and device management software, allows users to create backups of iOS devices on Windows PCs.
These backups are stored on your computer and can be useful if you ever need to restore your device or transfer data to a new one. However, finding the iTunes backup folder on a Windows PC might not be immediately obvious.
In this article, we'll walk you through the steps to find the iTunes backup folder on a Windows PC.
Watch: How To FIX 'Your Version Of Roblox Is Out Of Date'
To Find iTunes Backup Folder On Windows PC
To start, open the File Explorer on your Windows PC. You can do this by clicking the folder icon in your taskbar or by pressing the "Win + E" shortcut on your keyboard. Next, click on "This PC" and select "Local Disk (C:)."
Now, click on "Users" > " 'Your User Profile' " > "Apple." At this point, click on the "MobileSync" and you'll find the "Backup" folder. This is where all your iTunes backups are stored.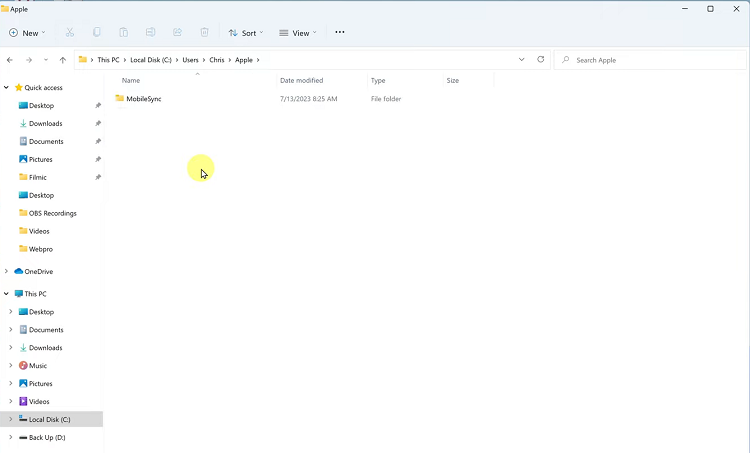 By following the steps outlined in this guide, you can easily locate and manage your iTunes backups, whether you want to restore a device, transfer data to a new device, or simply free up some storage space on your computer.