The Samsung Galaxy Watch 6 and 6 Classic are impressive pieces of wearable technology, offering a wide range of features and functions. However, like any electronic device, they may encounter issues that require troubleshooting.
One essential tool in a Samsung Galaxy Watch owner's arsenal is the Recovery Mode. This mode allows you to diagnose and potentially resolve problems that might be affecting your device's performance.
In this article, we will guide you through the steps to enter Recovery Mode on your Samsung Galaxy Watch 6 or 6 Classic.
Watch: How To Enable NFC & Contactless Payments On Samsung Galaxy Watch 6
To Enter Recovery Mode On Samsung Galaxy Watch 6
Ensure your smartwatch has sufficient battery life before proceeding. A dead battery can disrupt the reset process. Next, you need to access the Service mode on your Galaxy Watch 6.
Now, to access service mode, press and hold the Home button and the Back button simultaneously. Keep holding them until you see the Samsung logo, and then release both buttons. Then press the Home button twice to get to service mode.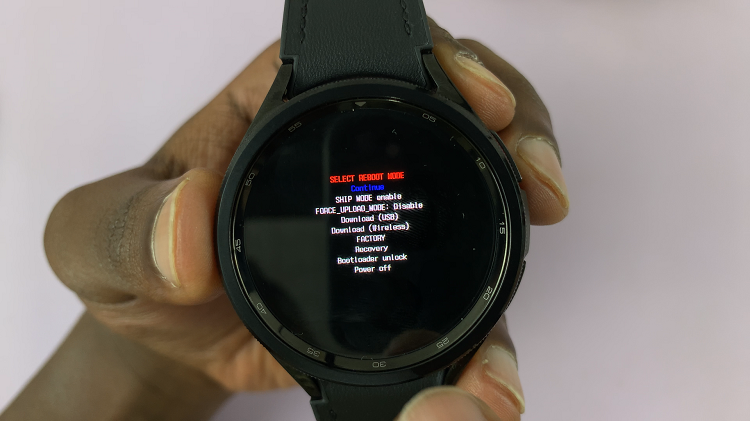 At this point, use the Home button to navigate through the menu. Scroll down, then long press the Home button to select the "Recovery" option. Now, wait for a few seconds for the watch to get into recovery mode.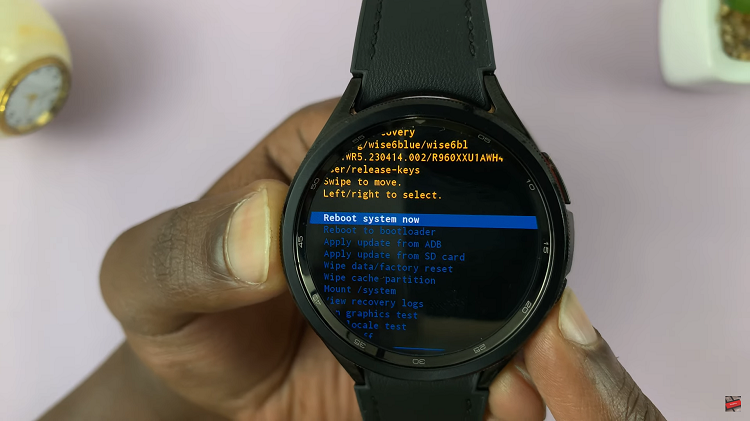 You've successfully entered Recovery Mode when you see the Recovery Mode menu on your watch's screen. You can navigate through the options using the physical buttons on your Watch.
By following the simple steps outlined in this article, you can confidently enter Recovery Mode and take control of your watch's functionality. Remember to use this mode cautiously and consult official support resources if you are unsure about any actions to take within Recovery Mode.