The Samsung Galaxy S23 is a remarkable smartphone packed with features and capabilities. However, there may come a time when you find yourself in a situation where the language on your device isn't what you expected it to be.
Whether it's due to a setting change or an accidental selection, it's essential to know how to revert to your preferred language.
In this article, we'll guide you through a step-by-step process on how to change the language back to English on your Samsung Galaxy S23.
Also Read: How To Add More Languages To Keyboard Samsung Galaxy S23
How To Change Language Back To English On Samsung Galaxy S23
The first step is open the "Settings" app on your home screen or in your app drawer. Once you're in the Settings app, scroll down to find the "General Management" option and tap on it. Within the General Management menu, you will find several options. Look for the "Language" option. It is usually located at the top of the page, tap on it.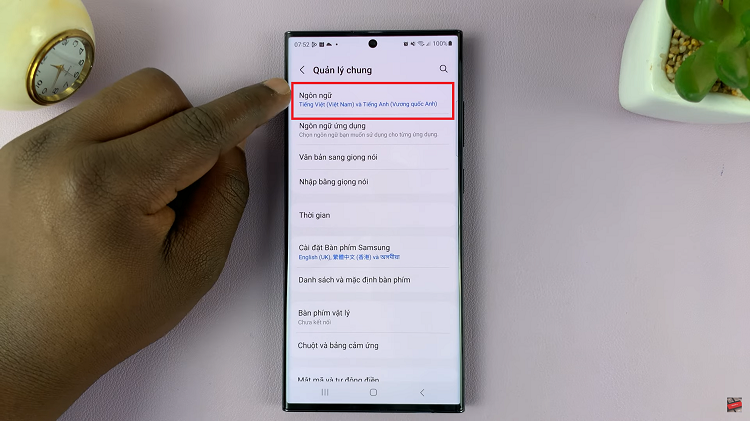 In the Language menu, you'll see a list of available languages. Scroll through the list to find "English." Tap on it to select it as the default language for your device.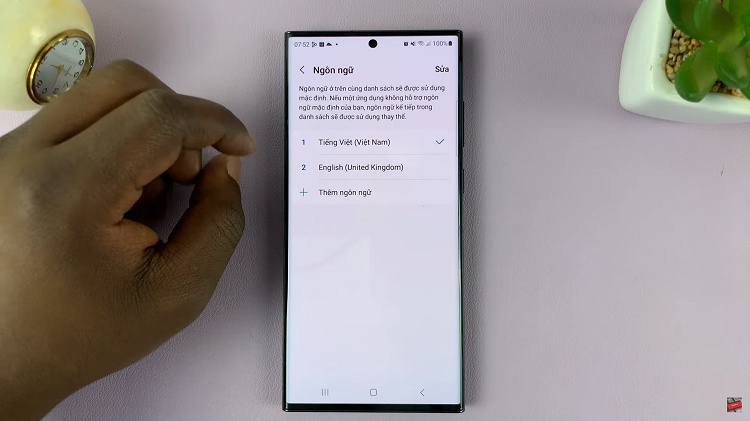 After selecting English (or your chosen language), a pop-up message will appear, asking if you want to reset to the default language. Confirm your selection by tapping on the option that corresponds to "Reset to Default." This option is always the one on the right side of the screen. This action will set your chosen language as the default for your Samsung Galaxy S23.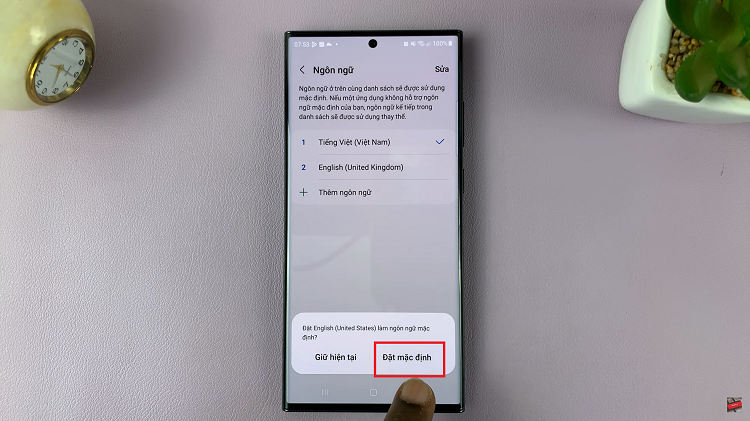 Changing the language settings on your Samsung Galaxy S23 is a straightforward process. By following these steps, you can quickly switch back to English. Whether you've accidentally changed the language or are simply looking to personalize your device, these instructions will help you navigate the language settings with ease.
Watch: How To Change Screen Orientation Of Always ON Display For Samsung Galaxy S23 S23+ S23 Ultra