In today's interconnected world, the ability to communicate in multiple languages is a valuable skill. Whether you're a polyglot, an international traveler, or simply interested in exploring different languages, having a smartphone that supports various languages on its keyboard can be incredibly convenient.
The Samsung Galaxy S23 offers an array of features, and one of its standout capabilities is its customizable keyboard.
In this article, we'll guide you through a step-by-step process on how to add more languages to the keyboard of your Samsung Galaxy S23.
Also Read: How To Add Calendar To Always ON Display On Galaxy S23
How To Add More Languages To Keyboard Samsung Galaxy S23
To begin, open the "Settings" app. Once you're in the Settings app, scroll down and select "General Management." Under the General Management menu, you'll find a variety of options. Look for "Samsung Keyboard Settings" and tap on it. Within the Samsung Keyboard Settings, locate and tap on the "Languages" option.
In the Languages menu, you'll see a list of languages that are currently added to your keyboard. These are the languages you can switch between while typing. To add more languages, tap on "Manage Language Input."
Now, you'll be presented with a list of available languages. To add a new language to your keyboard, simply tap on the toggle switch next to the language you want to add. When the switch turns blue, it means the language is now available on your keyboard.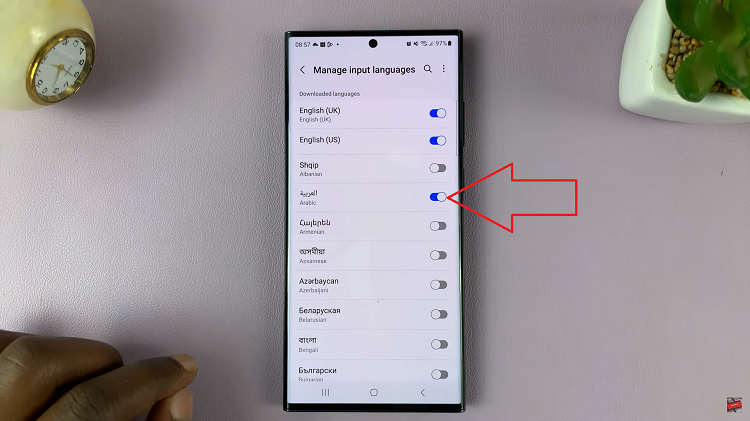 Once you've added the desired languages to your keyboard, you can switch between them effortlessly while typing. When you open your keyboard, you'll see a language icon that lets you toggle between the languages you've added.
Watch: How To Change Language Back To English On Samsung Galaxy S23 S23+ S23 Ultra