The Samsung Galaxy S23 is renowned for its cutting-edge features and user-friendly customization options, and one such feature that enhances user experience is the Always On Display (AOD).
AOD allows you to access vital information without unlocking your phone, all while conserving battery life. However, did you know that you can further personalize your Galaxy S23 by adjusting the screen orientation of the Always On Display?
In this article, we'll guide you through a step-by-step process on how to change the screen orientation of Always On Display for your Samsung Galaxy S23.
Also Read: How To Change Language Back To English On Samsung Galaxy S23
How To Change Screen Orientation Of Always ON Display For Samsung Galaxy S23
Begin by navigating to the "Settings" app. This app resembles a gear icon. Within the Settings app, you'll find a list of options. Scroll down until you see "Lock Screen" and tap on it. In the Lock Screen menu, look for the "Always On Display" option and tap on it.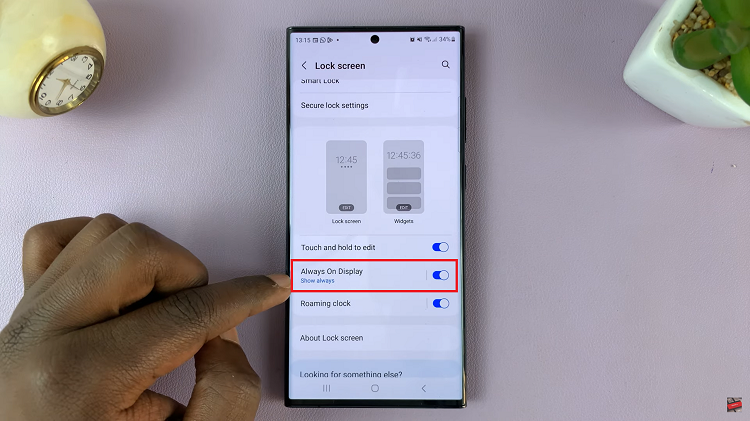 Before you can customize the screen orientation of your AOD, you need to ensure that it is enabled. Scroll down within the Always On Display settings until you find the "Screen Orientation" option. Tap on the "Screen Orientation" option, and a drop-down menu will appear, presenting you with two choices: "Portrait" and "Landscape." Select the orientation that best suits your preferences.
Once you've chosen the desired screen orientation, your Samsung Galaxy S23 will automatically apply the selected setting to the Always On Display. There is no need to save the changes separately; they will take effect immediately.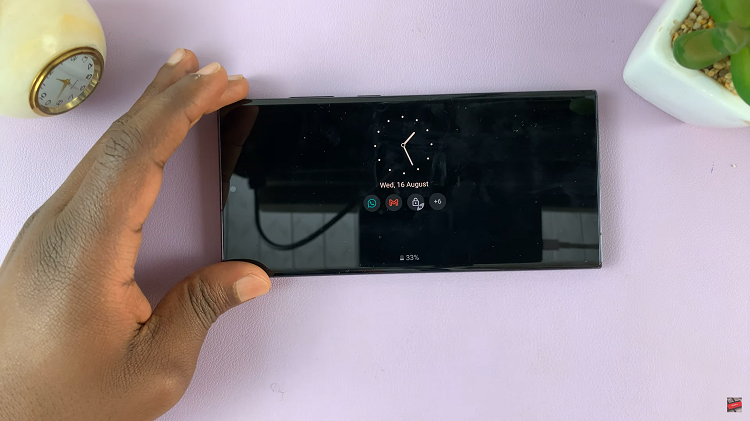 Customizing the screen orientation of the Always On Display on your Samsung Galaxy S23 is a simple process that allows you to tailor your device to your preferences. Whether you prefer the traditional portrait mode or the wider landscape view, following these steps will help you achieve the desired look for your AOD.
Watch: How To Enable / Disable Auto Spell Check On Keyboard Of Samsung Galaxy S23 S23+ S23 Ultra