In the era of rapid communication through smartphones, typing errors can be a common source of frustration. Fortunately, modern mobile devices like the Samsung Galaxy S23 offer valuable tools to help you type with precision and confidence.
One such feature is Auto Spell Check, which can automatically correct or highlight spelling mistakes as you type. If you're a perfectionist who wants every word to be flawless or you prefer to rely on your own typing skills. Then this article is for you.
In this article, we'll guide you through a step-by-step process on how to enable and disable auto spell check on the keyboard of your Samsung Galaxy S23.
Also Read: How To Change Screen Orientation Of Always ON Display For Samsung Galaxy S23
How To Enable & Disable Auto Spell Check On Keyboard Of Samsung Galaxy S23
Begin by locating the "Settings" app. In the Settings menu, scroll down and select "General Management." This section contains various settings related to the overall functioning of your device. Under General Management, look for and tap on "Samsung Keyboard Settings." This will open a submenu dedicated to the settings of your Samsung keyboard.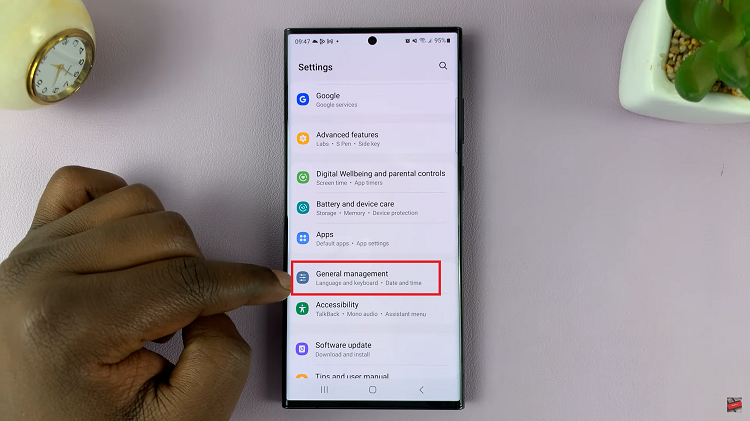 Within the Samsung Keyboard Settings, you will find various options related to text input and keyboard behavior. Look for the option labeled "Auto Replace" and tap on it to access its settings.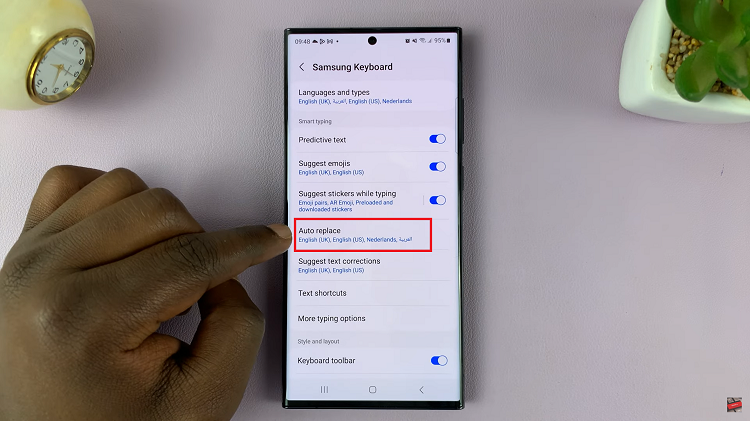 In the Auto Replace settings, you will see a list of languages available on your keyboard, each with a toggle switch next to it. To enable Auto Spell Check, simply tap the toggle switch next to the language you want to use it with. When the toggle switch turns blue, Auto Spell Check is active for that language.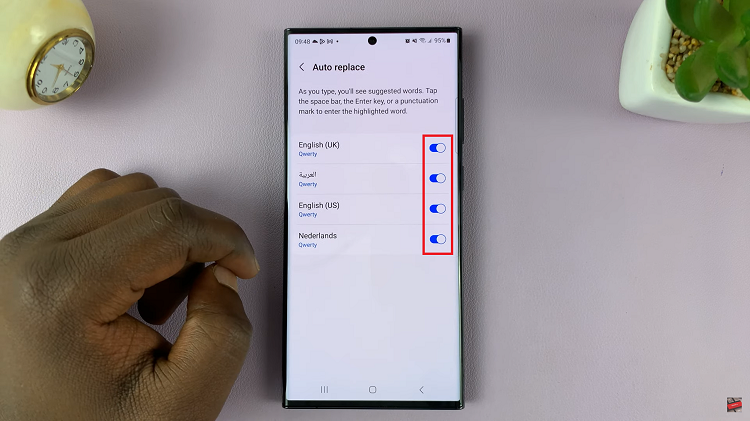 To disable Auto Spell Check, simply tap the toggle switch next to the language you want to deactivate it for. When the toggle switch turns gray, Auto Spell Check is disabled for that language.
Watch: How To Add Analog Clock To Always ON Display Of Samsung Galaxy S23, S23+, S23 Ultra