Have you found yourself locked out of your Samsung Galaxy Watch 6 or 6 Classic because you've forgotten your PIN, pattern, or password? Don't fret; there's a solution to regain access to your smartwatch.
In such cases, a hard reset is the only solution to regain control of your device. Please note that this process will erase all data on your watch, so use it as a last resort when you have exhausted all other options.
In this guide, we'll walk you through the steps to perform a hard reset and wipe data on your Samsung Galaxy Watch 6 or 6 Classic.
Watch: How To Enter Recovery Mode On Samsung Galaxy Watch 6
Hard Reset Samsung Galaxy Watch 6
Ensure your smartwatch has sufficient battery life before proceeding. A dead battery can disrupt the reset process. Next, you need to access the Service mode on your Galaxy Watch 6.
Now, to access service mode, press and hold the Home button and the Back button simultaneously. Keep holding them until you see the Samsung logo, and then release both buttons. Then press the Home button twice to get to service mode.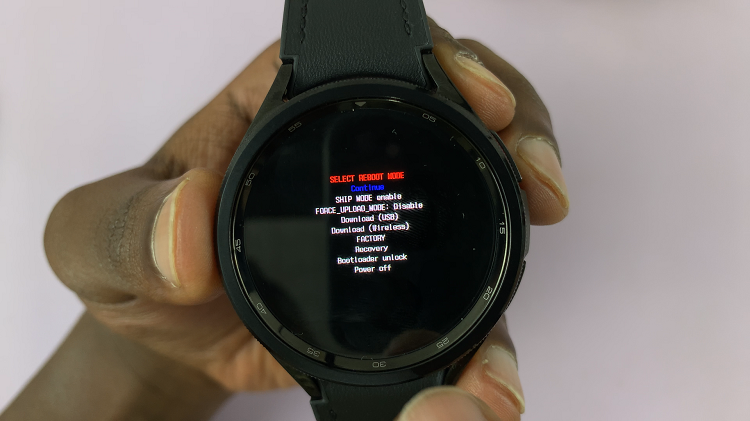 At this point, use the Home button to navigate through the menu. Scroll down, then long press the Home button to select the "Recovery" option. Now, wait for a few seconds for the watch to get into recovery mode.
In recovery mode, use the Back button to scroll down to the "Wipe data/factory reset" option. Confirm your selection by pressing the Home button. Confirm the action by selecting "Factory Data Reset" on the following screen.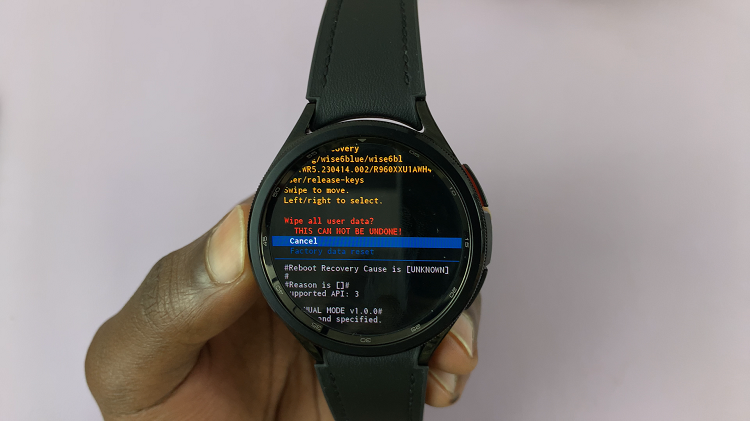 This will erase all data on your watch. After the reset is complete, choose the "Reboot system now" option. Your Galaxy Watch will restart with factory settings.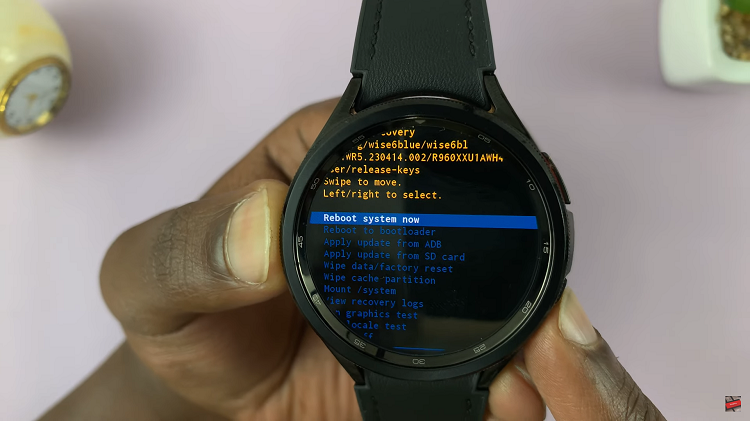 Once your watch reboots, you'll need to set it up as if it were brand new. This includes pairing it with your smartphone and configuring your preferences. If you had a backup of your data, you can restore it during the initial setup.
Read: How To Enable /Disable Water Lock On Samsung Galaxy Watch 6 /6 Classic