Smartwatches have become indispensable gadgets in our daily lives, and the Samsung Galaxy Watch 6 and 6 Classic are no exception. These cutting-edge wearables offer an array of features, including impressive water resistance.
Whether you're an avid swimmer, a fitness enthusiast, or simply enjoy wearing your smartwatch in wet conditions, the Water Lock feature can prove to be immensely helpful.
In this comprehensive guide, we'll walk you through the steps to enable /disable Water Lock on your Samsung Galaxy Watch 6 or 6 Classic.
Watch: How To Enable Snoring Detection On Samsung Galaxy Watch 6
Enable Water Lock Feature
To begin, press the home button or gently tap the screen to wake your Samsung Galaxy Watch from its slumber. Next, swipe down gracefully from the top of your watch face to unveil the Quick Settings menu.
Within the Quick Settings menu, look for the Water Lock icon—it's symbolized by a delicate water droplet. At this point, tap the icon to set Water Lock mode into action.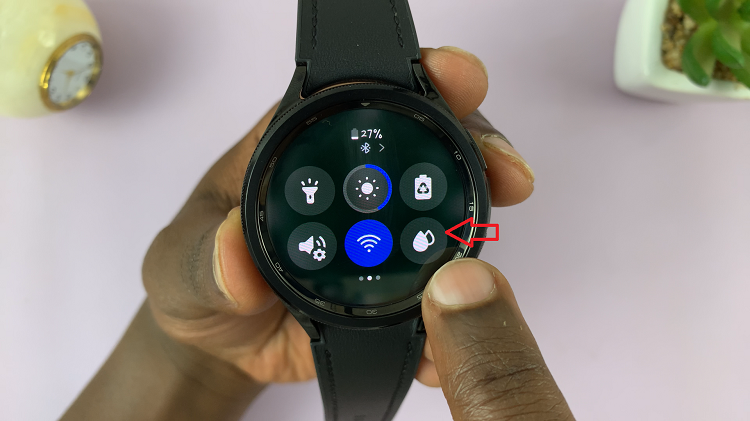 Once successfully enabled, you'll notice a petite water droplet icon gracefully perched at the pinnacle of your watch face.
Disable Water Lock On Samsung Galaxy Watch 6
Now that you've had your aquatic adventure and it's time to emerge from the depths, here's how to disable Water Lock and regain full touchscreen functionality:
Firstly, press and hold the home button for a few seconds. This action will exit the Water Lock mode. A confirmation prompt will appear on the screen, to show you that it's turning off the Water Lock feature.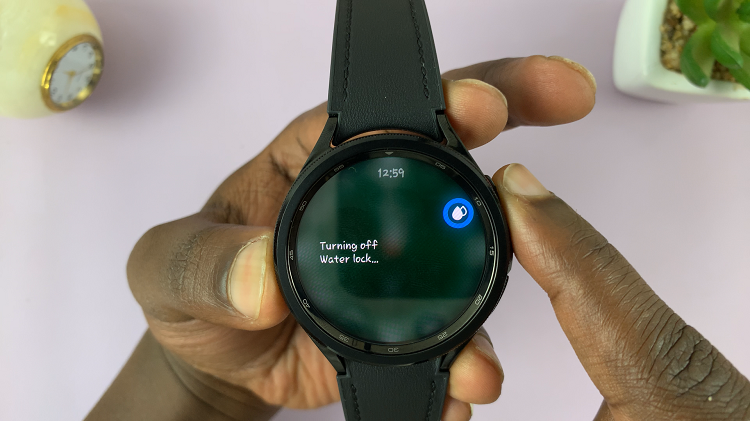 Once you've disabled Water Lock, the water droplet icon will disappear from the top of the watch face, and your touchscreen will be fully functional again.
And that's how to enable /disable the water lock on your Samsung Galaxy Watch 6 or 6 Classic. Let us know in the comment section below if you have any questions or suggestions.
Read: How To Change Time Format To 12HR/24HR Format On Samsung Galaxy Watch 6/6 Classic