The Samsung Galaxy S23 is a versatile and feature-rich smartphone that allows you to customize many aspects of your user experience. One such customization is changing the keyboard layout to suit your preferences.
Whether you prefer the classic Qwerty layout or something different like Qwertz or Azerty, this article will guide you through the process of changing the keyboard layout on your Samsung Galaxy S23. Additionally, if you use Google Keyboard, commonly known as Gboard, we'll show you how to change the layout on that too.
In this article, we'll guide you through a step-by-step process on how to change the keyboard layout on your Samsung Galaxy S23.
Also Read: How To Enable / Disable Grammarly On Keyboard Of Samsung Galaxy S23
How To Change Keyboard Layout On Samsung Galaxy S23
Change Layout For Default Samsung Keyboard
Start by navigating to the "Settings" app. You can usually find it on your home screen or in the app drawer. In the Settings menu, scroll down and select "General Management." Under General Management, you'll find various options related to your device's settings. Tap on "Samsung Keyboard Settings."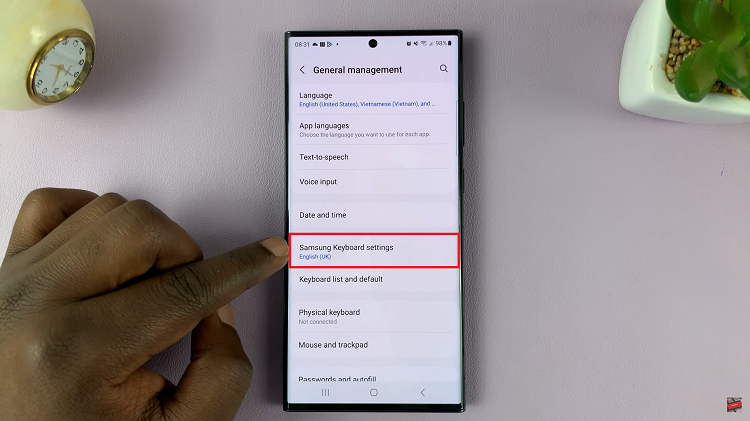 Within the Samsung Keyboard Settings, choose "Languages and Types." You'll see a list of supported languages. Select your preferred language, and a pop-up menu will appear, asking you to choose a keyboard layout. You'll have options like Qwerty, Qwertz, Azerty, and a 3 by 4 keyboard layout. Pick the layout that suits you best.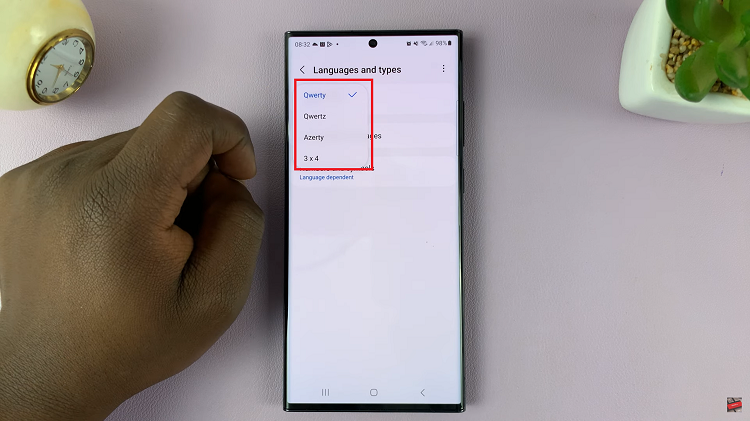 Change Layout For Gboard/ Google Keyboard
As before, start by opening the "Settings" app. Navigate to "General Management" in the Settings menu. Within General Management, find and tap on "Samsung Keyboard Settings." Under Samsung Keyboard Settings, you'll see options related to Gboard. Tap on "Gboard Settings" to access the Gboard configuration menu.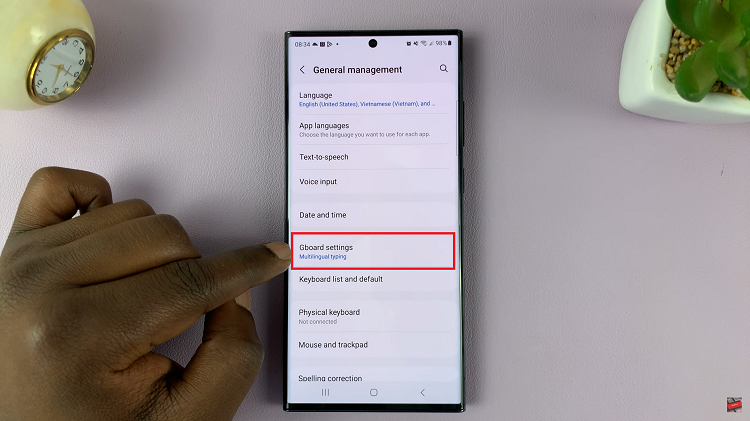 In the Gboard Settings, you'll find a variety of options for customizing your keyboard. Tap on "Languages." Choose your preferred language, and a page will appear with previews of different keyboard layouts that you can use. Simply tap on the layout you'd like, and then select "Done" to save the changes.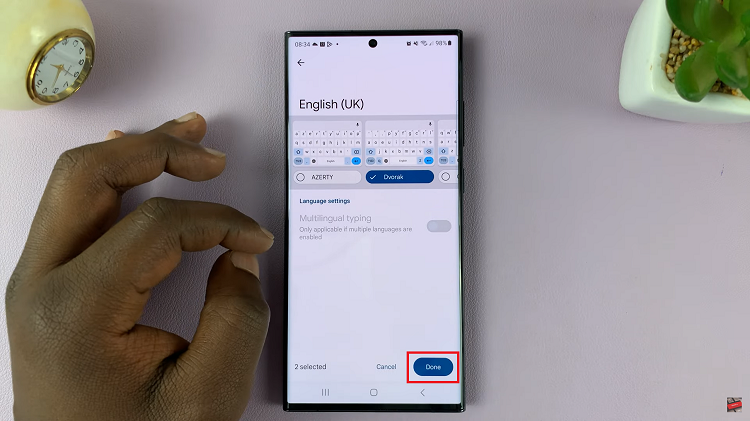 Customizing your keyboard layout on the Samsung Galaxy S23 is a straightforward process that allows you to tailor your smartphone experience to your preferences. Whether you're using the default Samsung Keyboard or Gboard, these step-by-step instructions should help you easily change the keyboard layout to make typing on your device more comfortable and efficient.
Watch: How To Add Text Shortcuts On Keyboard On Samsung Galaxy S23 S23+ S23 Ultra