Here's a simple and effective method to see all the blocked contacts on your iPhone. Get to see all the phone numbers that you have blocked in your iPhone, if you've ever wondered who you've blocked or want to review your blocked list.
Blocking contacts on your iPhone can be a useful feature to filter out unwanted calls, messages, or FaceTime requests. However, sometimes it's easy to lose track of who you've blocked, and managing your blocked list can become challenging. That's where our step-by-step guide comes in handy.
We will walk you through the process of accessing your blocked contacts on your iPhone, so you can easily view, edit, or unblock any phone number or contact. Whether you're using the latest iOS version or an older one, this method works across various iPhone models.
Read: How To Change Incoming Call Ringer Volume On iPhone
How To See ALL Blocked Phone Numbers On iPhone
Start by locating and launching the Settings app on your iPhone. It is recognizable by its distinctive gear icon and is usually found on the home screen or in the app drawer.
Within the Settings app, scroll down and locate the Phone option. Tap on it to access the phone-related settings.
Once inside the Phone settings, look for the Blocked Contacts option. Tap on it, and you will be directed to a list of all the contacts and phone numbers you have blocked.
On the Blocked Contacts screen, you will find a list of the individuals or numbers that you have previously blocked. From here, you can review and manage your blocked contacts based on your preferences. You can add another number or contact that you want to block by selecting Add New at the bottom of the page.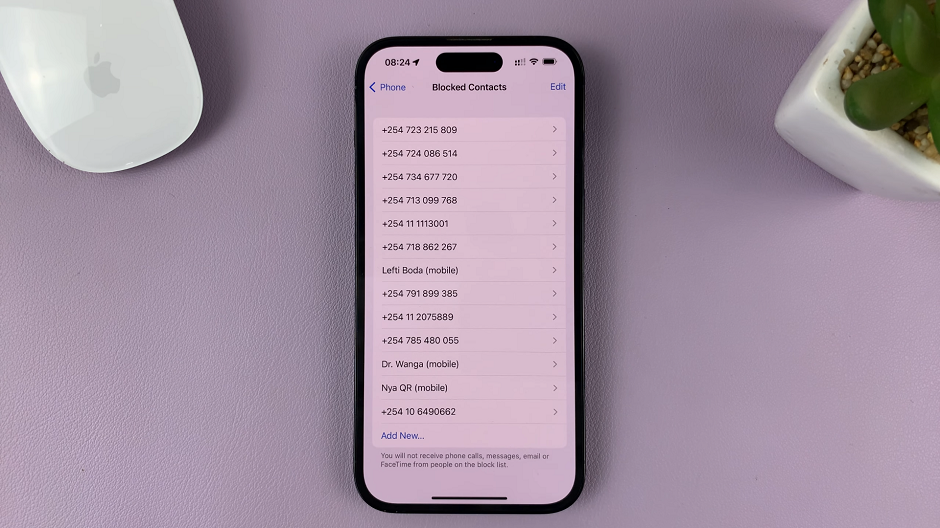 Unblock Contacts or Numbers On iPhone
To unblock a contact or phone number, simply tap on the Edit button in the top-right corner of the screen. This will enable editing mode, allowing you to remove the block for specific individuals. Tap the red minus icon next to a blocked contact.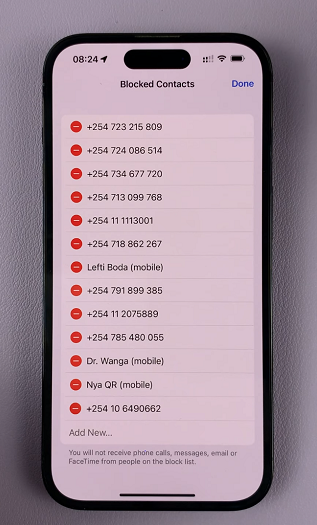 Confirm your choice to unblock them, by tapping on Unblock. Once you have done with the editing, tap on Done in the top-right corner, to save all your changes.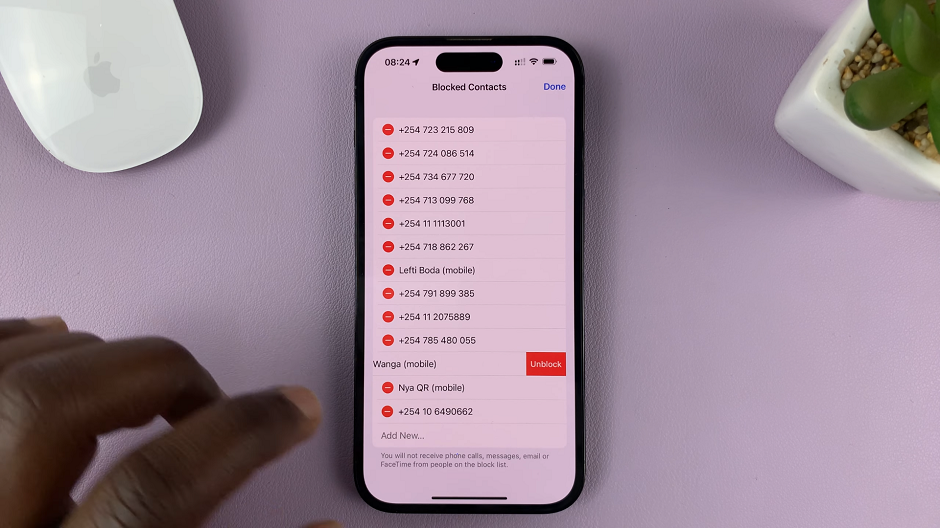 Remember, managing your blocked contacts and phone numbers is a useful tool, but use it responsibly and thoughtfully. Keep in mind that unblocking a contact may result in receiving calls or messages from that person again. Regularly reviewing your blocked list ensures that it remains up-to-date and in line with your preferences.
Watch: How To FaceTime With Android Phone Users From Your iPhone