The default font for your Word document may not be appealing to you or your favorite.
For this reason, you may want to change it and set one that makes you happy and works for you.
Let me take you through how to set a new one.
How To Change The Default Font In Microsoft Word
Launch the Microsoft Word application as you usually do and go to the Home option at the top left hand corner.
Click on the Font Dialog box launcher, this is the very tiny box found at the bottom left corner of this box.
Now choose the font and size you would like to use in your Word document(s).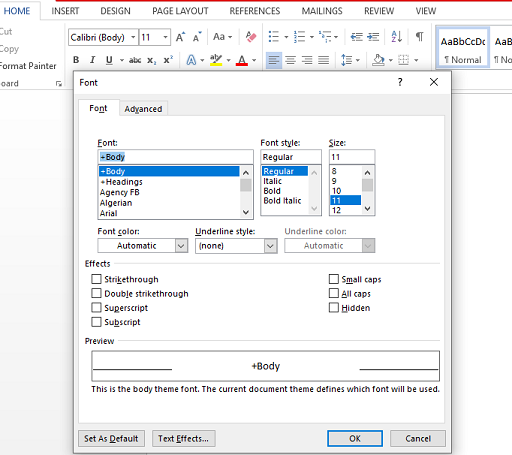 Select Set as Default and then select whether you want to use this font for the current document only or you want to use it for all your documents moving on forward.
And lastly, click OK twice and you are done. It's as simple as that.