In this article, let's dive in to the process of how to turn off the Vibrate on Ring feature on your iPhone. To put it in another way, this is how to disable the Vibrate on Ring feature on your iPhone.
Are you tired of your iPhone vibrating every time you receive a phone call or a notification? If you prefer a silent mode without any vibrations, you're in the right place! Say goodbye to unwanted buzzing and hello to a peaceful, silent experience!
Whether you have the latest iPhone model or an older version, this tutorial is suitable for all iPhones running iOS. You don't need any technical expertise to follow along—we'll guide you through the process with clear instructions and visual aids.
Watch: How To Select Multiple Photos Quickly On iPhone
Disable 'Vibrate On Ring' On iPhone
Unlock your iPhone and access the Settings app. Look for the gear-shaped icon on your home screen and tap on it to open the Settings menu.
Within the Settings menu, locate and tap on the Sounds & Haptics option. This section allows you to customize various audio and vibration settings on your iPhone.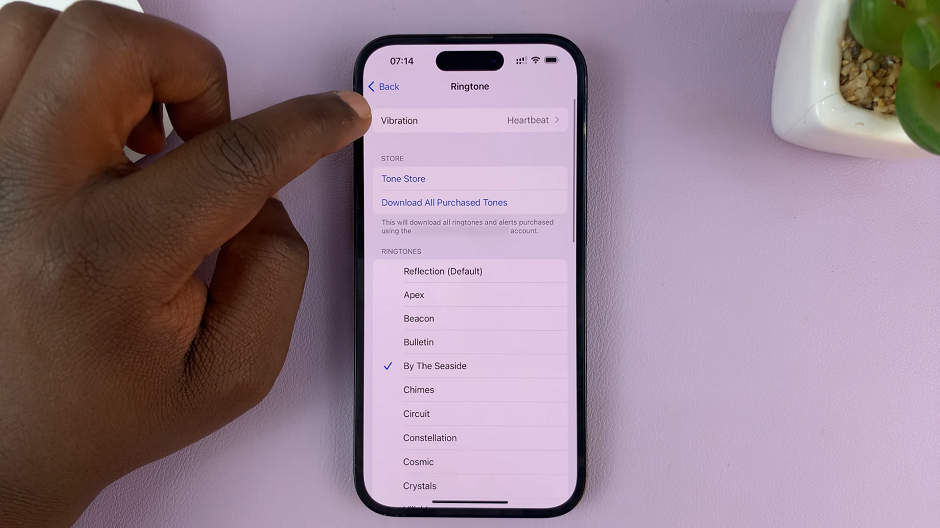 In the Sounds & Haptics menu, you'll find a section titled Ringtone. Under this section, locate the Vibration option at the top of the page. tap on it.
Scroll to the bottom of the page and select None.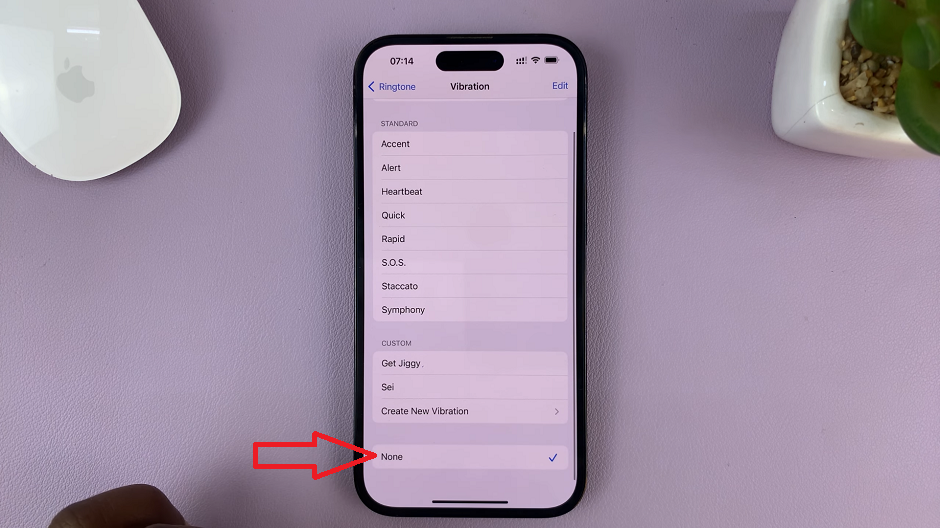 You have successfully turned off the Vibrate on Ring feature on your iPhone . From now on, your phone will only ring audibly without any accompanying vibrations.
Read more: How To See ALL Blocked Contacts or Phone Numbers On iPhone