The Photos app on your iPhone has an inbuilt feature that allows you to select multiple photos quickly on your iPhone. This saves you lots of time in the process.
If you've ever found yourself scrolling through hundreds of pictures, desperately wanting to select and organize them efficiently, then this tutorial is perfect for you. We understand how time-consuming it can be to individually tap on each photo, especially when you have a large collection.
Our step-by-step instructions will show you the most effective techniques to select multiple photos effortlessly, saving you precious time and frustration. Whether you want to delete a batch of photos, share them with friends, or organize them into albums, we've got you covered.
Read on: How To Turn OFF 'Vibrate On Ring' On iPhone
Select Multiple Photos Quickly On iPhone
Begin by unlocking your iPhone and locating the Photos app on your home screen. Tap on the app icon to launch it and access your photo library.
Once you're in the Photos app, you'll find yourself in the All Photos tab by default. This tab displays all your photos organized chronologically. However, if you prefer to select photos from a specific album, tap on the Albums tab at the bottom of the screen and choose the desired album.
To initiate the process of selecting multiple photos, tap on the Select button in the top-right corner, then tap on the photo you wish to begin with. This will mark the selected photo with a blue checkmark at the corner.
Now comes the exciting part. To select additional photos, simply swipe your finger vertically or horizontally across the screen. As you swipe, you'll notice that the selected photos will be highlighted with the blue checkmark. You can continue swiping until you have chosen all the desired photos. You will see a count of the number of photos you have created at the bottom of the page.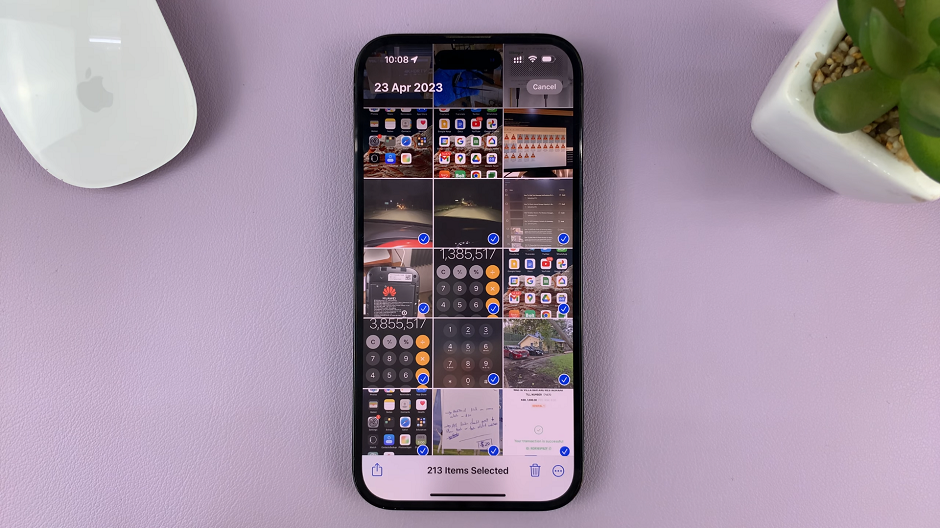 In case you accidentally select a photo you didn't intend to, don't worry. You can easily remove it from the selection by tapping on it. The blue checkmark will disappear, indicating that it is no longer selected. Similarly, you can add photos to your selection by tapping on them.
Once you have finished selecting multiple photos, you can perform various actions on them. For example, you can tap on the Share icon to share them with your friends and family via messages, social media, or email. You can also tap on the Delete icon to remove them from your device, freeing up valuable storage space.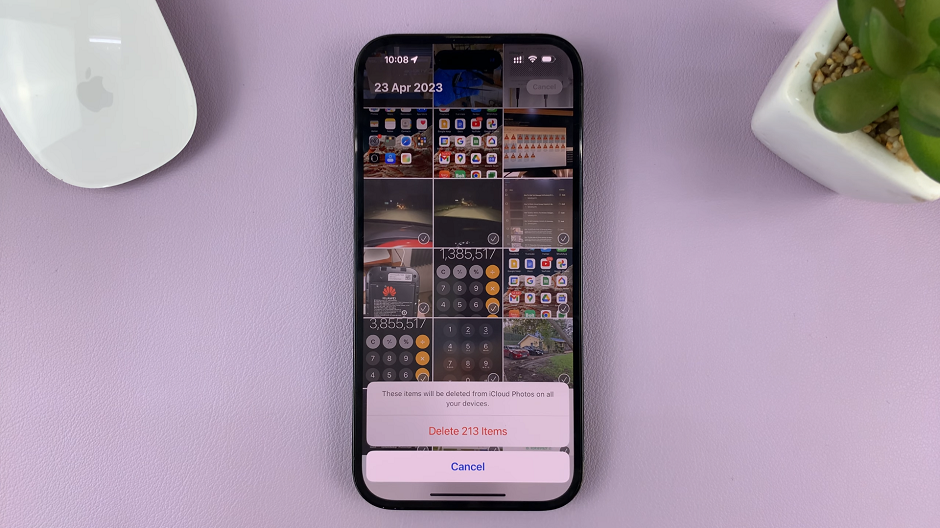 Users often have specific needs when managing their photo collections. To cater to these needs, the Photos app provides additional options that can be accessed by tapping the More Options icon (three-dot icon) in the bottom-right corner. From there, you can choose to copy, duplicate, favorite, or hide selected photos, among other possibilities.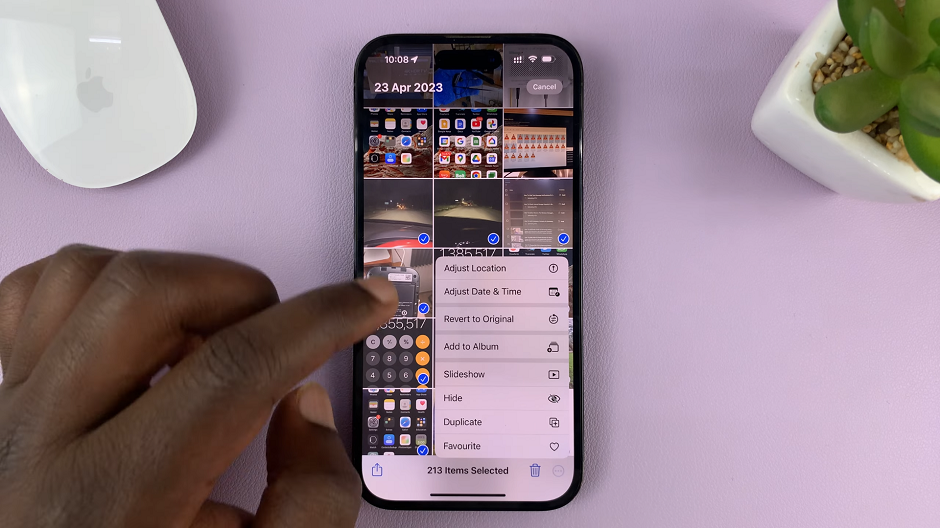 After you have performed the desired actions on your selected photos, you may want to clear the selection, to allow you to start a fresh selection when needed.
et voilà! That's all you need to do, and you're set.