WhatsApp is one of the most popular messaging apps worldwide, allowing users to stay connected with friends, family, and colleagues. By default, WhatsApp is set to notify you with a sound whenever you receive a new message.
However, there may be instances where you're not hearing any notification sounds on your iPhone. If you're facing this issue, you can easily fix it!
In this article, we'll guide you through how to enable WhatsApp notification sound on your iPhone, step by step.
Also watch: How To Install iTunes On Windows PC
How To Enable WhatsApp Notification Sound On iPhone
Firstly, launch the "Settings" app on your iPhone. Next, scroll down and tap on "Notifications".
Now, locate and tap on "WhatsApp" from the list of apps. Make sure that the "Allow Notifications" toggle is enabled.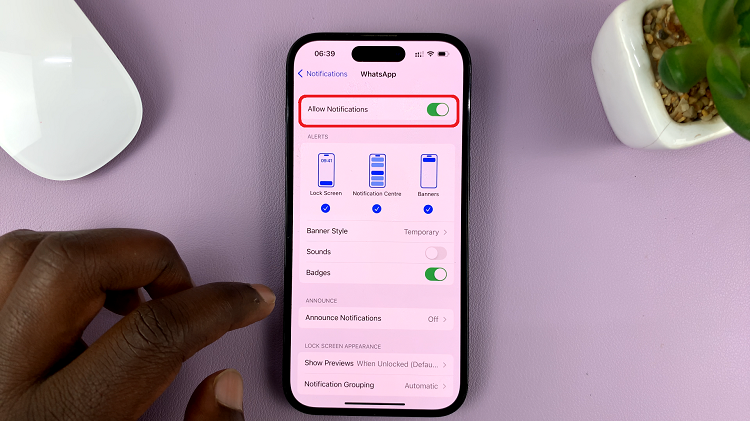 After that, scroll down and find the "Sounds" option. To enable the WhatsApp notification sound, tap on the toggle icon next to it. The icon will turn green meaning the option has been enabled.
Following these steps should help you enable WhatsApp notification sounds on your iPhone. You'll now be able to hear the familiar notification sound whenever a new message arrives on WhatsApp.
If you found this article helpful, don't forget to share it with others who might be facing the same issue. Feel free to leave any questions or comments below, and we'll be glad to assist you.